Sex is everywhere, but woe be to the sex that airs before 10 p.m. and ever goes beyond a man and a woman kissing and maybe engaging in nipple play or softcore no-genitals-visible intercourse. We tolerate, in small doses, more of the risque stuff on our HBO and Showtime, but never in real life. For evidence of this, look at how many people online still use "pervert" as the go-to term for someone who has any kind of sex that isn't dusty missionary between two god-fearing Middle Americans. Come on. If you think an extramarital blowjob is perverted, you need to flee the internet right away because sooner or later, you're going to see something that turns your curlies white.
Now the thing to acknowledge about this stigma is that it's posturing. All bullshit posturing. How many of those people who condemn someone for a blowjob, or homosexuality, or promiscuity, aren't engaging in similar activities behind closed doors? And, more pertinently, why should it matter? Why does where I put my ball sack matter a hill of beans to anyone so long as it's not in their lunch box?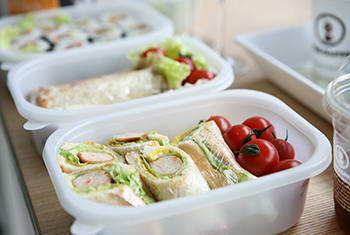 jelly/Pixabay
Unless you want it in your lunchbox, in which case, I'll check my schedule.
That's essentially the stigma we all face -- what we do shouldn't matter, and realistically doesn't, but it will be judged. And we fear that. It's natural to fear being treated like you're weird or wrong. We can say "It doesn't matter what anyone else thinks" all we like, but few people can live that way. And you shouldn't, either. We live in a society with one another, so what other people think does matter. But you shouldn't have to be the one to change or hide when the thing other people think is, to be blunt, fucking stupid. But that's the way it "should" be. Not how it is. How it is is you get the stink eye when someone finds out you like to fuck melons.