The next
WOW
expansion will be making a strong push into the German market.
Appearing in a film called A Journey To Planet Sanity, Singh demonstrates his ability directly in front of a camera, ensuring that no surreptitious doots were kept hidden up his sleeve during the demonstration. After waving a smoking wad of rolled-up paper around in preparation for the augury to come (doing no favors for the Rasta-guy stereotype there), Singh requests that his client "go ahead and go into the restroom, and when you're done, please don't flush." After the deed is accomplished, Singh retrieves the portentous deuce, brings it out in a bowl, and places it on a mat for metaphysical examination. Then, after assuming the lotus position, running a finger along the rim, and taking several deep breaths, it's time to reveal the secrets that were almost lost to the municipal wastewater treatment plant:
Via islandcrisis.net
This probably would have been the better time to wave that spliff (or whatever it was) around.
"You're in transition right now. The nugget suggests you support a friend or family member in a project. The log shaped like a cigar suggests leadership, strength, length, longevity."
Yeah, OK, that's straight out of the "be flattering, make high-probability guesses, and tell the customer what he or she wants to hear" cold-reading playbook. Just a bit more ... colonic. But any doubts about Singh's dedication go right down the drain when he picks up the turd with his bare hands, rolls it around like a shiny quarter he just found, and brings it to his face for a pensive whiff. After an observer expresses dismay at this unsettling turn of events, Singh becomes visibly annoyed, remarking: "You have to get into it. The stronger the aroma, the more accurate the prediction."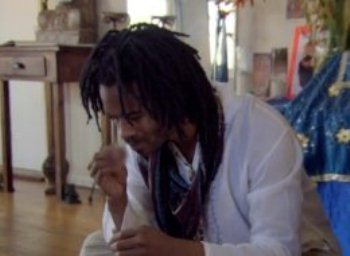 Via huffingtonpost.com
"For those who dine on asparagus, the enigmas of the universe hold no sway."
Once the affair is concluded, the clients thank Singh for his time and effort, but for some reason take a pass on the parting handshake.