As for the band, their image is projected on the young woman's abdomen, because that's the very least the people making this video could do in terms of acknowledging their contributions. Like, literally, the very least.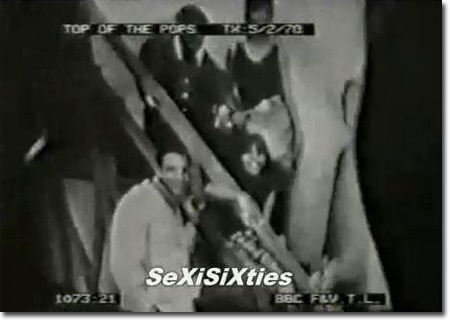 YouTube
How hippies spell "Thug Life."
But the video makers knew you couldn't just fill four entire minutes with shots of an attractive if not somewhat terrifying young woman dancing. People would get bored. If you're currently shooting a music video in the 1970s and would like to avoid this as well, break the monotony of all that live action with some images of people standing still.
YouTube
People love that shit. You know what else people love? Twist endings, and this video has one.
YouTube
Holy shit, you guys! Bill really is gonna marry this broad! Or Bill is about to get shot in the face! Either way, great video.