Even if the tag on the video didn't say it was 1970, we'd still know that that's approximately when this video was being filmed because the next shot reveals that the young woman is clearly planning to marry into the Manson family.
YouTube
"Like you're married to obvious jokes, asshole."
As for the band, their image is projected on the young woman's abdomen, because that's the very least the people making this video could do in terms of acknowledging their contributions. Like, literally, the very least.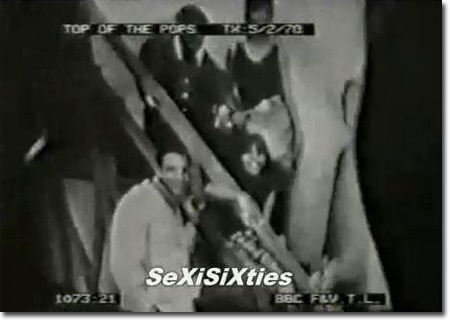 YouTube
How hippies spell "Thug Life."