Toby Sheldon, a self-described "master songwriter" from Los Angeles, knew since he was a teenager that the aging process just wasn't for him (since growing old means being "saggy and ugly"). And when a case of early-onset male pattern baldness threatened to scuttle his hopes of forever remaining a supple, fresh-faced beauty, he knew it was time to take drastic measures if he wanted to keep the dream alive. So in 2004 he went ahead and got some hair transplants. The procedure failed, so he underwent the process again in 2006. Then again in 2007. And again in 2008, 2010, and 2011.
Hair wasn't the only matter of concern for Sheldon, as he believed the ravages of age were already beginning to visibly take hold on his cherubic, yet-to-see-his-30th-birthday face.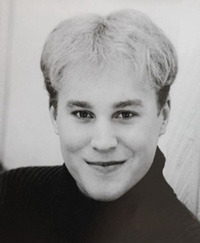 NY Daily NewsWhoa! Good thing he didn't let this get out of control!
So next came a string of procedures that included liposuction, face fillers, and lip lifts. But if he truly wanted to realize his personal self-image of youthful, Peter-Pan-like perfectness, he would need some inspiration. A muse, if you will, to guide him as he sought to craft his appearance into the perfect representation of boyish immortality. And he found it in a Canadian idiot who lip syncs to children for a living.
All told, Sheldon has spent over $100,000 on surgeries to resemble Justin "the egg-throwing dipshit" Bieber.
mmochampion.orgNailed it!