Let the humping commence!
Now why is being able to say no to a woman so important? Because it represents "something she's instinctively wanted since she realized she's female: A MAN SHE COULD NEVER HOPE TO CONTROL." For real, the original quote is all in caps.
Chapter six of this particular eBook is entitled "How to Fake Like You Are Warm and Friendly"--which is a good indicator this guide is mostly aimed at sociopaths. The gist of the entire chapter is to treat women like they're special. Oh man, what a ruse! After, you can return to your lair and twirl your caught-in-the-throes-of-puberty mustache while plotting ways to steal candy from children and make the sauce at the Arby's where you work a little more special.
This E. coli is scrumptious
As an added bonus, the book goes on to list these sure fire ways to get laid like crazy.
Practice the Pledge of Allegiance in a friendly voice
Steal photos of actresses or place an ad in the paper for a fake modeling gig to get photos and go through them at restaurants pretending you make movies
Tell women they're pretty
Use this awesome line ""My name's ________. By what name are you called, you shining example of genetic perfection?"
Of course, the author recognizes that not all women will fall for catchy lines like that and may zing you with this acerbic retort: "I'm really not interested in meeting you." Did your balls just shrivel a little? Probably. But don't worry! There are some handy replies you can use, like "Chill out, skirt!" Holy shit, you showed her! Her vagina is probably going to fall off now.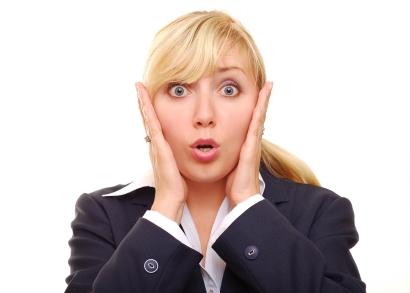 Naturally, the book continues on to explain how to seduce women with hypnosis--but by this point, unless you have a number of restraining orders against you, it's not really worth reading any longer.