That's how you get laid -- by propositioning someone using the sensual spelling and grammatical errors of a child.
One person left a standalone comment that was nothing but a bold-faced request for any and all interested parties:
"I'm not trying to blow your head up, but I can eat some pussy. You can expect to cum fast and hard, and multiple times with my tongue. If you're serious, let's link up. You know how to find me."
Very sad, very desperate men are stripping away the pretense and putting it all out there:
"any girl out there wanna do this to me? PM me"
In the hope that some equally desperate sewer dweller crawls from the depths of her 100-year sleep longing to find a mate in a comment section.
Commenter: "Looks fun................but uncomfortable at the same time."
Reply: "Maybe you would like to try it with someone?"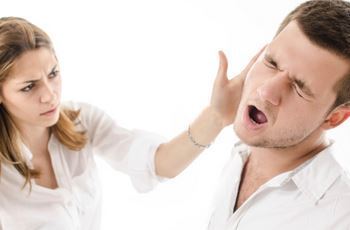 NBedov/iStock/Getty Images
The attempts at picking up women in a comment section reached their pinnacle with one person, the only commenter I will specifically name: sir ramsalot. I'm sure sir ramsalot earned his (or her, to be fair, but c'mon -- it's a him) knighthood as a result of a life-long commitment to good deeds, helping the less fortunate, and lots of grade-A puss ramming, but he's not without fault, as seen in his reply to another, also honorable commenter:
Commenter: "wen im reely drunk my bf dus this wiv me, n sumtimes we like to pretend hes raping me cus it just makes it sooo much better ;)"
To which the usually honorable sir ramsalot replied:
il rape you for real :D ...
I know I shouldn't, but that open-mouthed smiley face is just so trustworthy.