But then suddenly Kesha (she did eventually drop the dollar sign) was back in the news, and now if she wants to change her name to The Artist Formerly Known as Ke$ha, I will support her, because of the reason she's stopped recording. Basically, she had a contract that was forcing her to collaborate with her accused rapist, producer Dr. Luke.
I should probably be clear that the lawsuit I'm talking about is NOT about if Dr. Luke did sexually assault her, and that he has never been convicted of any crime along those lines. But whatever happened between them, it was enough for Kesha to risk her career by confronting a man with a lot of power in the industry and by refusing to record with him.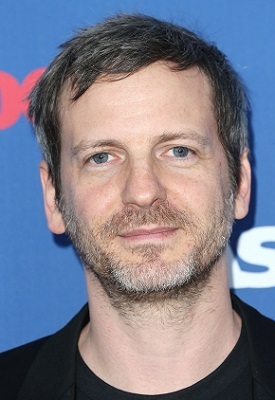 Frederick M. Brown/Getty Images Entertainment/Getty Images
I'm starting to think this guy isn't even a real doctor.
As her lawyer pointed out, the average career length of a pop star is a couple years total. To go away for any length of time could be musical suicide. But her contract locked her into recording under Dr. Luke's label, which in turn was working for Sony. A judge had to decide if she could break that contract so she could record away from the man she accused of raping her and verbally abusing her.