Back in 1994, Marvel and Toy Biz went to court to argue that their X-Men action figures are non-human monsters rather than human dolls. Why? Because money, obviously: Imported human dolls were taxed slightly more non-human dolls. That's right: Our toy import laws are speciesist. Go make a Tumblr about it.
So Marvel's lawyers went to the judge and said, "These characters can't be human: Beast is blue! And Wolverine has scary claws!" The argument was literally that the characters shouldn't count as human because they look different. Even though, in the case of Wolverine, it's because a mad scientist mutilated him against his will.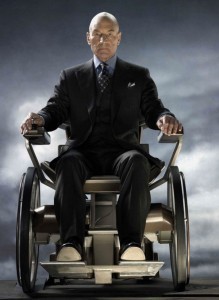 Fox
If he's human, then why can't he walk? Checkmate, SJWs.
If that sounds familiar, it's because it's the exact same arguments every X-Men villain has ever used. The judge not only agreed, he decided to publicly humiliate Audrey Hepburn. Wait, what? Sorry, I got my notes mixed up. Let me start over. The judge not only agreed, she eventually ruled that all Marvel heroes -- not just the mutants, all of them -- are non-human. Peter Parker, Steve Rogers, Tony Stark -- all inhuman monsters in the eyes of the law, and all sold out to satisfy Marvel's greed. As if "money" is all any of this was ever about. Man, it's really starting to feel like the people who named their eye-laser superhero "Cyclops" don't take their work very seriously.