But there was a catch: There were two different price levels for Plus, and how much you paid depended on how old you were. People under 30 get charged $9.99 per month, while those who have passed that birthday need to shell out double that, at $19.99. (In Europe, the age limit was 28, which I assume means they think Europeans are two years uglier than Americans.)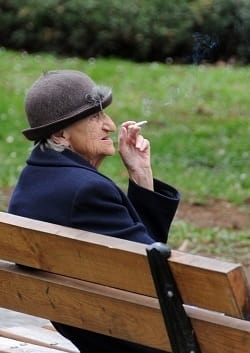 vicspacewalker/iStock
This is what wine and cigarettes does to the average 29-year-old Frenchwoman.
The company's co-founder explained the pricing difference by saying that they needed to charge younger people less since they have less money in general. But we all know that's bullshit, because it doesn't explain why they have to charge older people more. My theory? They are totally playing on the fears of people who have hit the big 3-0 and aren't married or in relationships. This is a dating app looking you in the eye, telling you that you are an old maid, and then making you pay for the privilege of hearing that.