Like so, more or less.
This applies evenly to any sex, but the reaction may be different. If a dude catches his girlfriend masturbating, he'll probably just want to help out, and I like to think enough ladies would feel the same about their partners to make the world a wonderful place of mutual wankery where we're all not quite holding hands, but we're holding something and gently twisting just so. But the time may come when you mention to your partner or they mention to you that you jerked the goody gobbler and they look at you like you just admitted to embezzling funds from their grandparents before having them shipped in a freight container to a Southeast Asian village known for dog fights and eating useless, old relatives. Why would you do that? Where was I? And what the hell were you thinking about?
Even if you're just an easygoing hornball dude who's cool with everything, if your girlfriend mentions she got off earlier, your first reaction is probably going to be, "Why the hell did I get benched for that game?" Because, at some point in a relationship, we take ownership of that other person's orgasms. Those orgasms are our orgasms, and we want to be there when they show up. It's not right, no one owes you an orgasm, but you're still likely going to think that way. You could be banging the whole neighborhood at the annual Yom Kippur orgy, but your partner will still want to be in the room to witness it because that's what conscious coupling is all about -- watching each other extrude fluids while smiling blissfully. An unseen orgasm is like Bigfoot. It's mysterious and makes us feel weird. Most of us don't even want to entertain the idea that's it's real, because that's silly.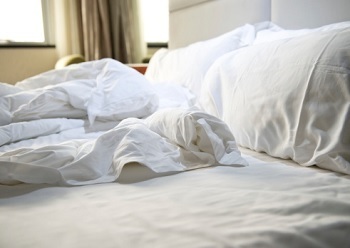 hxdbzxy/iStock/Getty Images