5) Military History:
In popular culture, the French military is widely remembered as getting beaten like a red-headed stepchild in two out of two World Wars. But that's being a little unfair to France, because anyone that
spawns
that close to the Germans twice in a row is a bit unlucky.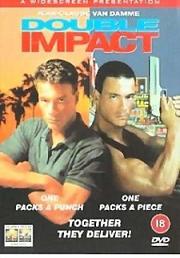 6) Not theirs:
Jean Claude Van Damme is not French, and is not their responsibility.
7) Relations to America:
As most people understand it, the American Revolution was won when British General Reginald Fancydan was killed on top of Mount Rushmore by Mel Gibson and a Harley motorcycle. However, this ignores the contributions of the French, who supported the Americans during the Revolutionary War. In fact, the final act of the war occurred when the French built the Statue of Liberty, delivered it to the gates of America and tricked the British into taking it inside, at which point the French troops concealed within poured out and won America. If you go to Ellis island today, be sure to find the commemorative plaque reading "To the Lady that had One Hundred and Fifty Frenchmen up in her: Our Nation is Forever Grateful." I'm told it's hard to find.
8 ) Wine:
The French didn't invent wine - that probably happened one night thousands of years earlier in a cave when an idiot ate some old stepped on grapes, got into two fist fights, then declared he "could fuck up a leopard." (Karaoke was invented in similar circumstances later that week.) But in present times, the French are definitely known for both the quality of their wine, and their liberal attitudes towards it's consumption, as evidenced by their national motto: "Liberté, Equalité, Fraternité" (loosely: "Let's drink wine right now brothers.")