Memorial Day Discounts On All Your Outdoor Gear
This piece was written by the Cracked Shop to tell you about products that are being sold there.
Memorial Day is the unofficial start of summer, which means a lot of retailers (including us) are taking the opportunity to cut you a deal on all the stuff you'll need to make the most out of the season of laziness and irresponsibility. We're not above a little casual capitalism, so we've got a big Memorial Day Sale going in the Cracked Store. Check out some of the goodies you can grab on sale before May 31.
Tech
Coby(R) True Wireless Bluetooth 5.0 Earbuds, $24.99 (reg. $79)
Why pay $160 for AirPods when you can get these for $25? With Bluetooth 5.0, a built-in mic, and a 22-hour battery life, they'll meet all of your basic listening needs and won't require you to go without food for a few days.
Magnetic Power Tiles: 4-in-1 Wireless Charging Station, $37.99 (reg. $99)
Everything charges wirelessly these days, yet you still have clutter all over the place. Unify your charging areas with this modular station that clips together magnetically, letting you charge your phone, Apple Watch, AirPods, and even a second phone all in one place.
Floatilla Bluetooth LED Enabled Waterproof Speaker, $48.99 (reg. $79)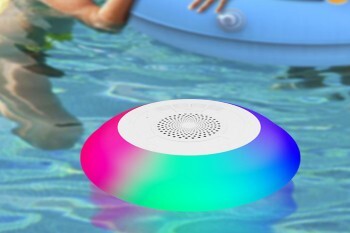 Pump up the jams in the pool with this floating Bluetooth speaker! It lasts for up to six hours on a single charge and also doubles as a speaker for your phone if you need to take a call while floating around.
Scenes One Camera Kit: 2 Cameras + Gateway, $199 (reg. $249)
This Kickstarter- and Indiegogo-funded camera is a revolution in home security, using WiFi HaLow for an unreal monitoring range of up to 5,400 square feet. With two-way audio, rich notifications, and much more, it's a complete home security solution in a cute li'l package so you can get your party on without worrying about some lowlife edging in on it.
Decor & More
Smart Dimmer Plug with Remote Control, $26.99 (reg. $32)
Summer is all about vibes, and that means dimming the lights to the vibe-appropriate level, so use this smart dimmer plug to turn pretty much any light in your house into a dimmable one. Schedule dimming, turn it down with the remote control, and more as the vibes require.
MOGICS Coconut: Portable Waterproof Light, $34.99 (reg. $49)
This inflatable orb provides a blast of light that can go with you anywhere. Yes, even into the water. It floats, it's durable enough to roll around the beach, and it looks like you captured the sun for your own selfish purposes. What's more summery than that?
PICO Planter Herb Garden, $39.99 (reg. $49)
All those rays will have you craving only the freshest garden babies, so why not kick it up a notch with your own li'l squirts? Even if you have less of a green thumb than a bruised, mysteriously peeling one, this Kickstarter-funded smart plant pod doesn't give you the option of raining down herbivorous carnage. With telescopic grow lights, self-watering, and multiple mounting options, PICO is fully designed to make it easier than ever to impress everyone with your array of fresh herbs.
Trellick Tabletop Concrete Fire Pit, $74.99 (reg. $99)
A full fire pit will set you back a few hundred bucks, so if you don't even have enough friends to gather around one anyway, this fun little pit will do the trick just fine. It works both indoors and outdoors without any mess, ventilation, or cleanup. You're just a bottle of isopropyl alcohol away from a s'mores-gasbord.
Lamp Depot Minimalist LED Corner Floor Lamp, $79.99 (reg. $149)
To really play master of the aesthetic, try this minimalist lamp that lets you cycle between 16 million colors and hundreds of multi-color effects, all while standing very politely and unobtrusively in the corner.
Camping & Travel
Hum Bug: Bug Zapper Lantern (Blue/4-Pack), $49.99 (reg. $319)
Fresh air is nice but becoming the main course in an insect buffet is decidedly not, so when you're in a buggy area, break out this lantern that lures mosquitoes and other bugs to their doom. It works for up to 16 hours of light and 12 hours of bug zapping on a single charge.
CLIQ Portable Camping Chair, $85.99 (reg. $99)
A camping chair that packs up to about the size of a water bottle? Yes, please. Whether you're going to a festival or actually going off-grid, this collapsible chair ensures you always have a place to rest your weary legs.
HULKMAN Alpha 85: 2000A Jump Starter, $119.99 (reg. $129)
Summer road trips are all fun and games until someone gets a dead battery. Rather than sit on the side of the road in 120-degree desert heat, take your jumpstart into your own hands with the HULKMAN Alpha.
Fun
Pressure Putt Trainer: Perfect Your Golf Putting, $24.99 (reg. $43)
Want to turn those three-putts into two-putts or one-putts? This clever parabolic trainer has won an ISPO Award for its innovative design that helps you to practice putting angles and distance from anywhere.
Full Face Snorkel Mask, $49.99 (reg. $99)
Snorkels are so dumb with how they cut off your peripherals and make you constantly fight to keep the mouthpiece in. Upgrade to a full face snorkel mask. It's like getting a glass bottom for your face-boat.
Chargeball Soccer PRO Kit, $89.95 (reg. $99)
Sometimes you're having so much fun out in the yard, you don't want to go in just because it's getting dark. The Chargeball glow-in-the-dark soccer ball will help you keep the party going.
Alpha Z PRO 4K + Flying Fox 4K Wide Angle Dual Camera Drones Bundle, $159.99 (reg. $398)
Why settle for one drone when you can have two? This bundle includes two 4K camera drones, the Alpha Z PRO and the Flying Fox, each of which offers some elite features to capture outstanding aerial footage.
PutterBall Backyard Golf Game, $179.95 (reg. $189)
Bet you never thought about combining beer pong and golf, huh? Well, somebody did, and they invented PutterBall. You're welcome, presumably.
Phigolf: Mobile & Home Smart Golf Simulator with Swing Stick, $179 (reg. $249)
There will be rainy days, so when that happens, make the best of it by pretending you're playing some of the world's best golf courses with this cool simulator. Work on your game yourself with the swing stick or crack open some cold ones and play a virtual round with the boys (or girls or friends of indeterminate gender).
Outdoor Movie Bundle: Wemax Go Portable Projector & 50" Portable Screen, $499.99 (reg. $798)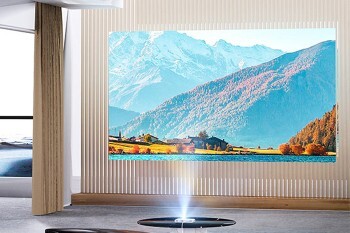 Set up your backyard for epic movie nights this summer with this bundle that includes a Wemax Go Smallest ALPD Laser Projector and a 50" portable projector screen. The projector has a cinema-grade laser and built-in WiFi to watch movies and shows from a ton of sources in crystal clarity, no matter the lighting. No more letting that blazing sun boss you around. You can watch Jurassic Park whenever you like, sucker.
Prices are subject to change.