Flight Of The Conchords: 15 Hilarious New Zealand Gag Signs We Missed
Murray Hewitt, the band manager, works at the New Zealand consulate in the HBO hit Flight of the Conchords. In the first episode, it is established that he and his office mate, Greg, make their own posters to promote New Zealand. They're easy to miss if you're not searching, so here are 15 of the funniest posters guaranteed to send you to the land of the kiwi.
"It's Not Boring In New Zealand"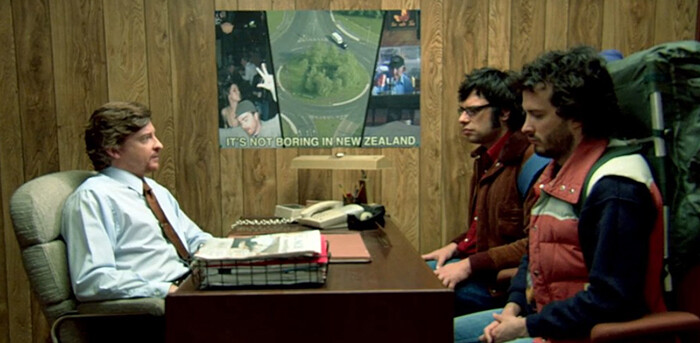 How could anyone think New Zealand is boring when it's the only place that produces Manuka Honey. An expensive honey that Amy Schumer likes, which I know because I had to get it for her rider.
"New Zealand: Worth A Go"
The steepest street in the world, Baldwin Street,  is in New Zealand, and has a slope of 19 degrees.
"New Zealand: Like Scotland But Further"
"New Zealand: Better Than Old Zealand"
The name New Zealand actually comes from the Dutch "Nieuw Zeeland," which translates to "New Sea-Land."
"New Zealand: Only 18 Hours From New York"
A flight to New Zealand from NYC costs around 2,000 dollars currently. How did these two Kiwis afford to get to America in the first place?
"Woolcome To New Zealand"
There are six sheep to every one person in New Zealand. Hence why Jemain and Brett were both Shepherds before they moved to NYC in the show.
"New Zealand: Why Not"