The Best of the Best of Our Doorbusters Sale
This piece was written by the Cracked Shop to tell you about products that are being sold there.
Don't be that loser whose holiday gifts didn't arrive on time because you made yourself wait for Black Friday sales but the supply chain cares nothing for your financial woes. Rest assured that we, at least, have your back. We've started offering stuff at Black Friday prices during our Doorbusters Sale, plus an extra 30% off apps and software for the ultimate in guaranteed delivery. Take that, supply chain!
Apps & Software
The Lifetime Password Manager & Privacy Subscription Bundle, $20.99 (reg. $398) with promo code APPS30
Get two award-winning security solutions for the price of one! This bundle gives you lifetime access to both PC Mag's Top VPN, VPN Unlimited, and a PC Mag Editors' Choice Award-winning password manager, Sticky Password. Like, it's literally called PC Mag. What higher authority do you want?
AnyFix iOS Fix: Lifetime Subscription, $27.99 (reg. $129) with promo code APPS30
Give the gift of a functional iPhone! AnyFix is a seamless tool that helps you fix more than 130 iOS/iPadOS/tvOS and more than 200 iTunes system errors without any data loss or damage to the device.
VidToon 2.0 Animated Video Maker: Lifetime Subscription, $34.30 (reg. $4,020) with promo code APPS30
From marketers trying to make an impression to teenagers trying to make an impression, VidToon will be a hit with any creative type. This drag-and-drop animation maker is packed with characters, backgrounds, music, and more to make creating funky animations easy for anyone.
Mail Backup X Individual Edition, $34.99 (reg. $179) with promo code APPS30
If you lost your email, you'd probably lose your mind alongside it, so get ahead of the madness with Mail Backup X, a simple tool to backup, manage, archive, and convert your emails depending on your personalized needs. Go ahead and get super weird with your email. This is a judgment-free zone.
AOMEI Backupper Professional Edition: Lifetime Subscription, $20.29 (reg. $49) with promo code APPS30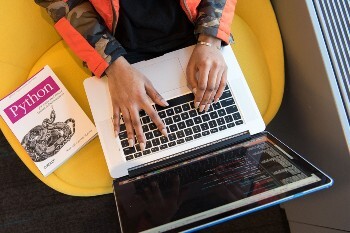 AOMEI is a complete system service that helps you backup, sync, restore, and clone your Windows system and data. Basically, what that means is you can prevent data loss entirely with AOMEI's huge suite of tools to protect your sensitive information, no matter where it is. As long as it's in a Window's system, at least. It can't stop your sister from blabbing about that huge party you threw junior year -- that one's on you.
BelkaVPN: Lifetime Subscription, $39.99 (reg. $719) for a limited time
Everyone these days should be using a VPN when they're on unfamiliar WiFi to stop those kids from Hackers from exposing your corporate extortion scheme. With BelkaVPN, you'll get elite protection from snoops of all levels of expertise and fashion sense with access to more than 120 servers across 25 global locations.
Speakly: Lifetime Subscription (All Languages), $48.99 (reg. $399) with promo code APPS30
Learn a new language with this innovative platform that cuts right to the chase. Speakly focuses on the 4,000 statistically most important words in each of its eight languages so you can focus on what really matters: how to order a cheeseburger.
XSplit Broadcaster Premium: Lifetime Subscription, $55.30 (reg. $200) with promo code APPS30
Optimized for streamers, content creators, those creepy disembodied hands that review children's toys, and anyone else who broadcasts themselves via live stream, XSplit Broadcaster is an enterprise-grade tool for customizing backgrounds. Whether you're semi-Twitch famous or just want to make videos of yourself getting eaten by dinosaurs, XSplit has you covered.
iBrave Cloud Web Hosting: Lifetime Subscription, $69.99 (reg. $2,997) with promo code APPS30
No, it's not a "turning your mom into a bear" simulator. iBrave offers fast, reliable web hosting with unlimited bandwidth and support for unlimited subdomains at an unbeatable price so you can create your own "turning your mom into a bear" simulator.
mSpy Mobile Phone Tracker: Lifetime Subscription, $99.99 (reg. $3,599) for a limited time
Sometimes, being a parent is a lot like being James Bond, if slightly less cool and sexy. mSpy is a seamless parental control app that helps you do that by monitoring your kids' texts, calls, and social media activity to make sure they're not up to anything crappy or dangerous.
The CuriosityStream + KeepSolid VPN Unlimited Lifetime Subscription Bundle, $179 (reg. $449) for a limited time
Turn your late night Hulu binges into late night learning binges. Founded by Discovery Communications visionary John Hendricks, CuriosityStream gives you access to thousands of documentaries from some of the world's best documentary filmmakers. Plus, you'll also get a lifetime subscription to VPN Unlimited because your documentary habit is nobody's business.
eLearning
The Ultimate Beginner to Expert Guitar Lessons Bundle, $9.97 (reg. $1,601) for a limited time
Learn the guitar from the comfort of your own home and not in the smelly basement of some guy named Buffalo. In this series of lessons, you'll learn by actually playing popular styles of music.
The Google Analytics Master Class Bundle, $9.97 (reg. $995) for a limited time
If you know somebody who's starting a website or currently runs one, make sure they understand Google Analytics. Otherwise, how will they know if ArtisanCatCheese.com is reaching its target market?
The 2022 Premium School of Digital Art Bundle, $9.97 (reg. $2,000) for a limited time
Art school is expensive, but these ten online art courses are just $10! Students will learn how to use some of today's top digital art tools as well as things like perspective, character art, and more, so it's your move, moneybags.
The Premier All CompTIA Certification Training Bundle: Lifetime Access, $14.97 (reg. $174) for a limited time
If you want to work in IT, you almost definitely will have to pass a CompTIA exam at some point. Don't get caught unawares with this bundle is handy then, which gives you training materials for nine different CompTIA exams so you can feel out what you like the best.
The Premium Machine Learning Artificial Intelligence Super Bundle, $14.97 (reg. $2,388) for a limited time
Some people have pretty specific interests, and they need pretty specific gifts. Enter this 12-course bundle on machine learning, AI, data science, and more for the evil genius in your life.
The Premium Java Programming Certification Bundle, $14.97 (reg. $1,600) for a limited time
Java is one of the world's most popular programming languages, used on websites, apps, games, and much more. It's one of the keys to making the internet interactive. It's a pretty good skill for anybody to have under their belt, and this extensive bundle is a great jumping-off point.
The Mastering Linux and Git Certification Bundle, $14.97 (reg. $1,600) for a limited time
The most efficiency- and productivity-minded people shun corporate operating systems in favor of Linux, so if you'd like to be one of those, this eight-course bundle will teach you how to operate the Linux command-line to make daily processes more streamlined. You'll touch on the Bash Shell, Putty, Git, YAML, and a bunch of other funny words and acronyms.
The Complete 2022 American Sign Language Master Class Bundle, $19.97 (reg. $242) for a limited time
Sign language is an increasingly important (and impressive!) language for kids to learn. Sure, they might use it to make fun of you right in front of you, but why would you deny them that joy?
The Epic 2022 Adobe Creative Cloud Training Bundle, $19.97 (reg. $1,393) for a limited time
The Adobe Creative Cloud is the leading creative suite on the market, thanks to well-known programs like Photoshop, Lightroom, and Premiere Pro. In this seven-course bundle, you'll get up to speed with Photoshop, master motion graphics in After Effects, dive into Illustrator, and much more.
The A to Z Cyber Security & IT Certification Training Bundle, $19.97 (reg. $1,427) for a limited time
In the age of rampant cybercrime, who wouldn't want to learn a little more about cybersecurity? This massive bundle contains 12 courses and 114 hours of training in some of today's most important cybersecurity skills and certification tracks so you can become your own (or somebody else's) Cyberpunk Holmes.
Nonna Live: Cooking Pasta with Nonna & Family, $45 (reg. $60) for a limited time
You're making pasta wrong, you ugly American, so get a virtual training session from Nonna Nerina and her granddaughter, Chiara, from their little Roman village of Palombara Sabina. It's like having your own Italian grandmother without having to travel to Europe to kidnap one.
Prices are subject to change.
Scroll down for the next article