This piece was written by the Cracked Shop to tell you about products that are being sold there.
Sometimes you just want to show off. No judgments here! Cool stuff is cool, and it doesn't stop being cool just because you graduated middle school. In fact, we've rounded up a bunch of cool stuff purely because it's sweet and because it's all on sale. Check it out:
RokBlok: The World's Smallest Wireless Record Player V1.5
MSRP: $99
Boomboxes are so '80s -- take it back even further. With a built-in speaker as well as Bluetooth capability, this Shark Tank favorite lets you play vinyl literally anywhere. The RokBlok fits in your pocket so you can take it out and set it up to play in seconds. That guy who bikes around town with a stupid Beats Pill won't know what hit him.
ElePod Magna Sound Bluetooth Speaker & MP3 Player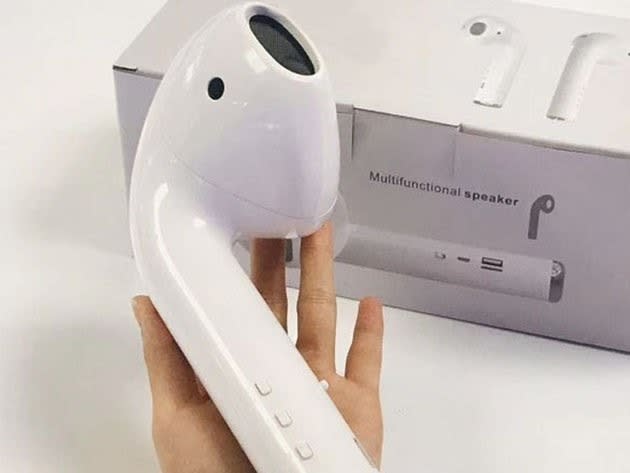 MSRP: $89.95
What is this, an earpod for giants? Not technically, but they could probably use it as one. The ElePod Magna is 50 times bigger than an AirPod and has multi-functional speaker capabilities. There's even a built-in karaoke feature, if the novelty of a massive earpod somehow wears off.