This piece was written by the Cracked Shop to tell you about products that are being sold there.
The world is weird right now, but moms are weirder. They're also more important. On May 10, you're going to video conference with Mom and tell her how much you love her, and because we've rounded up these awesome deals on jewelry, you're going to send her something nice, too. After all, you're the one who made her that way. The best part is that all of these pieces are under $50. We know times are tough, but macaroni art is just not going to cut it anymore, friend.
Classic Round Tennis Bracelet Ft. 3mm Swarovski Crystals
MSRP: $80
Sale Price: $19.99
Get an absolutely unbeatable price on this simple, beautiful Swarovski crystal tennis bracelet plated in 18K white gold. It's hypoallergenic and designed to fit comfortably for anyone, even your mom, who we're not going to make a crude joke about right now, but we want you to know we considered it.
Triple Ball Drop Necklace Embellished with Swarovski Crystals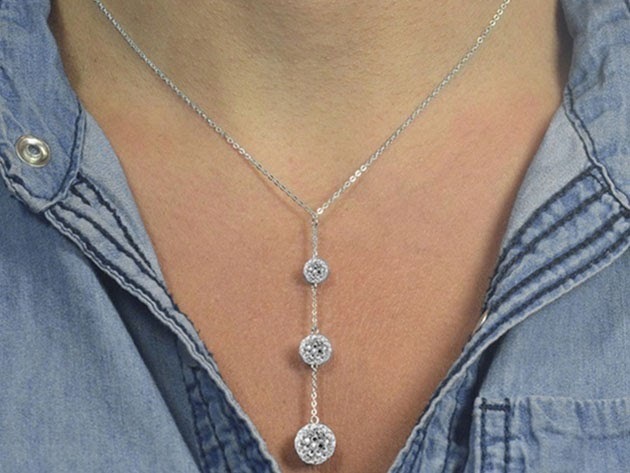 MSRP: $189.99
This beautiful triple ball drop necklace is made in classic 18K white gold. It projects a subtle elegance that will look great with any outfit, from high-waisted baggy jeans to leopard print wrap dresses. For some reason, those are the only things moms wear.