Or not. According to ex-TSA agent Jason Harrington (and every fiber of common sense in your exposed body), body scanners are much more effective for mercilessly ridiculing passengers from behind closed doors than they are for spotting terrorists. Plastic explosives were apparently indistinguishable from fat rolls, leaving screeners with little more to do than make a sport out of laughing at overweight passengers and guessing the sex of ambiguously shaped bodies passing through scans. And when they aren't laughing their asses off at man boobs and crotchular irregularities, screeners racially profile your genitals in the name of ... national security, or, as Harrington explained, "All the old, crass stereotypes about race and genitalia size thrived on our secure government radio channels." Which makes us feel markedly insecure. In our pants.
But all of that has changed, at least in theory. As of 2013, the practice of using passengers like X-rated Rorschach tests came to a long-desired end as the naked scan gave way to L-3 scanning technology, which produces cartoon-like renderings of bodies being scanned. And we have no reason not to believe them when they say this -- if we can't trust the TSA, who can we trust?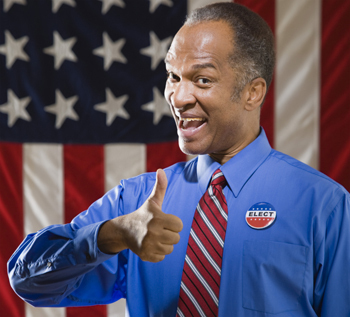 Thinkstock Images/Stockbyte/Getty The CI- nope. The AT- nope. The IR- nope.