On December 21, 2012, the line slowly dips off of the chart, once again supposedly indicating a world-ending catastrophic buttfuck.
What Predictions (Supposedly) Came True?
The Fall of the Roman Empire
The Discovery of the New World
World Wars I and II
Why it Might be Bullshit: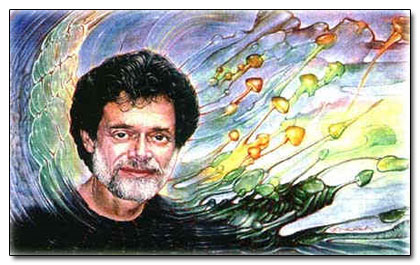 The reality is McKenna utilized a pattern of his own invention to create a timeline of his own invention, and then predicted world events that had already happened.
After all, there's enough bad shit in human history that you could probably correlate several large scale catastrophes right alongside the peaks and valleys of a line graph showing Disney's stock price over the last decade.
He couldn't even decide what the end of his timeline signified, claiming everything from the apocalypse to alien invasion to time travel. Honestly, what kind of half-assed prophet was this guy? Maybe the next Batman movie comes out in 2012 and it's a huge disappointment, and the I-Ching just takes it way harder than everybody else.