A hundred bucks, every three days, that's $12,000 a year. And that's just entry level. If you're really serious about this, why limit yourself to one sperm bank? You can hit as many as you want, multiplying your yearly haul with each one. The "Open ID" method specifies that you're limited to two pregnancies per state. But they distribute your sample for you, so assuming you don't mind having a brood of 100 children scattered across America, you're literally sitting on a potential $50,000 at this moment.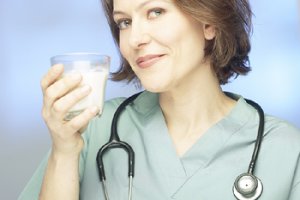 And they smile when you give it to them. And they keep it in drinking glass.
Even if you don't go "Open ID," your earning potential is only limited by your ability to deliver the goods. The sperm count tends to decrease with the volume, but your guys can handle a few workouts a day, right?
Ladies, we're not leaving you out of this one. You can donate eggs and--get this--you can wind up with $5,000 or more per cycle.