Yet, sadly, 32 percent of subjects would answer incorrectly if they saw that three others in the classroom gave the same wrong answer. Even when the line was plainly off by a few inches, it didn't matter. One in three would follow the group right off the proverbial cliff.
What This Says About You:
Imagine how much that 32 percent figure inflates when the answers are less black and white. We all tend to laugh with the group even when we didn't get the joke, or doubt our opinion we realize ours is unpopular among our group. So much for those lectures you got in elementary school about peer pressure and "being brave enough to be yourself."
"Well, it's a good thing I'm a rebellious non-conformist," many of you are saying. Of course, for virtually all of you, the next step is to find out what the other non-conformists are doing ...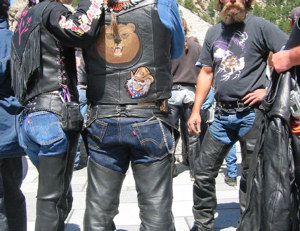 ... and make sure you conform to it perfectly.
"Wait, you're right! Surely we must rebel against this mindless herd mentality! Let's all take to the streets!"