Having Fun With 419 Scammers
For many African nations, America is a goldmine full of rock-stupid people with too much money. They're not completely wrong.

This is why your inbox is full of broken English scams promising you huge, easy cash, in exchange for a small fee of several thousand dollars (often called "419" scams). Well, I like to reply to these guys, because I need the entertainment as badly as they need the money.

I got the following message from a supposed distressed woman named Stella Collins, and thus went about trying to make her world a little more retarded than it was before.

__________________________________________

FROM : MRS STELLA TRICIA COLLINS



MY DEAR BELOVEN ONE IN CHRIST

I AM THE ABOVE NAMED PERSON FROM ABIDJAN THE CAPITAL OF IVORY COAST. I AM MARRIED TO LATE TOM COLLINS OF BLESSED MEMORY WHO WORKED WITH KUWAIT EMBASSY BEFORE HE DIED IN THE YEAR 2005.

HIS SUDEN DEATH RISE MY BLOOD PRESURE WHICH NOW LEAD TO MY STROKE DESPITE MY FORMAL CANCER FIBROID AND TUMOUR WHICH I USE TO SOFFER WHEN HE WAS ALIFE . WHEN MY LATE HUSBAND WAS ALIVE HE DEPOSITED THE SUM OF ($5.MILLION U.S. DOLLARS) WITH ONE OF THE COMMERCIAL BANK HERE IN ABIDJAN.PRESENTLY, THIS MONEY IS STILL WITH THE BANK.RECENTLY,MY DOCTOR TOLD ME THAT I WOULD NOT LAST FOR THE NEXT THREE MONTHS DUE TO THOSE PROBLEMS.
HAVING KNOWN MY CONDITION I DECIDED TO DONATE THIS FUND TO EITHER A CHRISTAINS ORGANISATION OR CHRISTAINS INDIVIDUAL.
AS SOON AS I RECEIVE YOUR REPLY WITH YOUR FULL NAME AND ADDRESS,SHALL FORWARD TO YOU THE CONTACT OF THE BANK. WHOEVER THAT WANTS TO SERVE THE GOD MUST SERVE HIM IN TRUTH AND IN FAIRNESS. ANY DELAY IN YOUR REPLY WILL GIVE ME ROOM THINKING OF LOOKING FOR ANOTHER PERSON. UNTIL I HEAR FROM YOU, MY DREAMS WILL REST SQUARELY ON YOUR SHOULDERS.MAY THE ALMIGHTY GOD CONTINUE TO GUIDE AND PROTECT YOU.
REGARDS,YOUR SISTER
MRS STELLA.T.COLLINS
__________________________________________
Stella,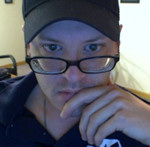 I am saddened to hear about your situation, and I am humbled to know that God chose me to be your window to salvation. In a strange twist of coincidence, my local church has been in dire need of funding for the past year, and this money would do us a great service.
Let me pray on this for a day or two, and I will tell you what God shows me. In the meantime, how are you feeling today? I will be praying for you.
-John
"The Lord did bow his head. And he told them, 'Fear not the cycle of burden. For that burden comes with great cycle and without fear of more cycles.'" -Judaith 10:44
__________________________________________
My beloved in the Lord John
I must say a very big thank to you for your urgent reply to my mail, I want you to know that your mail have brought life and smile to my face and I must say I am happy as I have entered a right family that believes in helping the children and church.

I am not feeling fine at all, and I am most disturbed about what the doctor said to me that I am not going to leave for a long time because my condition is very bad. after reading your email, my trust on you became strong that you are realy God fearing person who can use this money in helping people in your society.

Finally,please i will like you to send to me your full name and address so that i will call my doctor to invite his lawyer to prepare an approval latter to you which will show that i really sent you to claim my money and to prove to you that the money is 100% risk free ok.

I will be looking forward to hear from you as soon so that i will forward my bank information and the contact details of the bank so that you will contact them to realise the mone for you to carryout my wish. Please dear pray for me everyday so that my pains will be erased.

your sister in christ
Mrs Stella tricia

__________________________________________

Stella,



I will send you my address in just a few days. I'm actually moving out of my old house because my father died recently, and he left me quite a bit of money. So I'm getting a bigger house with a basketball court and a crying room.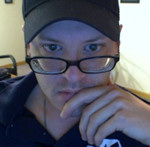 As far as my full name, it is Johnathan Quincy Cheeseman. I have prayed for your pain to ease a little, so you should see that going away in just a few minutes. I know what it's like to hurt. Well, not physically because I'm good where that's concerned, but emotionally, I'm on the same level as you.
I used to be married, but she died a few years ago in a horrible accident. We were riding horses in the countryside on our old ranch, and the horse became frightened and bit her neck until she ceased to live. Its teeth were stained with blood for weeks after that, and I had to shoot him. He was my favorite horse, and it made me sad.
As I mentioned above, my father also recently passed away. None of us in the family are really surprised because he was not a very smart man, and not a lot of people really liked him and he listened to music that we didn't agree with.
I would write more, but I have to go to my father's funeral this morning. I don't really want to go, but I figured I should at least make a quick stop in there and say hi to my relatives and then politely make an excuse to leave.
Please email me back when you get some time, and let me know how you are doing. I worry about you, and I will pray more that your pain stops making you scream loudly.
Your brother in God,
-John
"He who sees the light of the Lord shall bow to his lightful mercy. And he who sees the dark of the Devil shall dance the dance of the wicked music long." -Xanadu 1:1:56
__________________________________________
my dear John
thanks for getting back to me. i am very sorry to hear about your father's death please i ma sorry ok.you take heart. I am please the way you narreted to be about everything and God will surelly see you through ok.
i am fine as i just finsh taking drip.please i forgot to give you the contat of the hospital i am and the doctor who take care of health. here is is number +22508984274,his name is Dr Vincent Kumar name of his hospital is st Joseph hospital abidjan. his email address is vin_k1956@yahoo.fr. please as soon as you get a new address let me know urgently ok.
yours sister in chris
Stella
__________________________________________
Stella,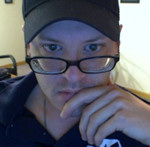 I just got back from dad's funeral. My uncles were really drunk. I was almost offended, but eventually they got me to drink a little bit with them, and I think that was a bad idea. One of them ended up tripping over a rug and fell half into the coffin. It was horrible. My dad's arm flopped out of it, and my grandmother started crying. And she was drunk, too.
It's been a long day. I'm going to take a nap and then call about the new house. If they accept my bid today, I'll be able to send you my new address as soon as tonight. I really hope they do because the house has a really nice fenced-in UFC cage in the backyard. I've wanted one of those forever. And the spanking room is absolutely beautiful. I'll email you more in a few hours when I know more about the deal.
-John
"And the Lord did say, 'Take my shoes and do with them what you will. Walk in them. Sell them to friends of money. But do not use them for dancing. My shoes dance only with The Maker.'" -Haknar Jenabzedeh 14:31
__________________________________________
The next morning, I had no reply, so I sent her another email to prod her along.
__________________________________________
Stella,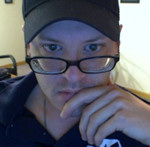 How are you today? I had a dream about you that made me worry. I dreamed that you were running through a beautiful forest, completely free of your pain. You were cured of your disease, and you were happy. But then a truck shaped like a birthday cake ran you over and then ate you. Dreams are weird.
I have to go to church in a few minutes, but I thought I'd drop you an email to make sure you're doing well. Hopefully my prayers worked to help ease your pain. Shoot, it's getting close to time to leave. I'll email you more later. I should know about the house sometime this morning, and I can give you my new address then.
-John
"And he ate with glee, the nuts of The Maker." -Dextrose 14:89
__________________________________________
how are you my dearset brother John,i hope fine.pleaqse :my dear have you get the address let me know ok.
yours sister in christ
Stella


__________________________________________
Stella,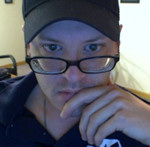 The deal for the house is good. We are doing the final paperwork on it today, and then I will have the new address. You will be receiving that within the next 24 hours.
I hope you haven't died yet before you get this email. I really wish there was something I could do to make you not die and scream in pain. I hate pain. It hurts.
I'm sorry. I'm a little drunk and rambling. My uncles came over and forced me to drink whiskey with them, and one of them put gasoline in my cup when I went to the bathroom. I thought I was going to have to go to the hospital to get my stomach pumped, but they told me it was OK because it was just a joke and the doctors would only laugh at me if I went in.
They are good men, but they get a little crazy when they drink. One time, one of them hit me in the neck with a set of deer antlers after he drank vodka through a garden hose. It thudded loudly and left an antler-shaped bruise on me for a week.
Please don't die before I get you that address. You have much to live for. One day, you can come and compete against me in my new UFC cage, and we can have many funs and laughs together. I have to go now. My stomach really hurts.
-John
"And Jezariqua did tell them, 'Hark unto thee. For I am thou ye'est. Feast in the Lord and pick dry thine thoust.'" -Squancho 7:14
__________________________________________
Again, she left me hanging, so I had to send her another prod-email.
__________________________________________
Stella,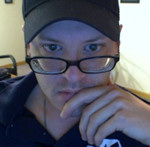 Have you died? Are you still alive? I am worried for your safety, Stella. Please let me know how you are doing if you are not with the God of Heaven's Good.
-John
__________________________________________
PLEASE MY DEAR IF YOU DON'T WANT TO DO THIS WORK LET ME KNOW BECAUSE I DID NOT SEE THE ADDRESS I ASK YOU ABOUT WHICH YOU SAID THAT YOU WILL SEND WITHIN 24HURS WHAT HAPPENS?
YOUR SISTER IN CHRIST
STELLA
__________________________________________
Stella,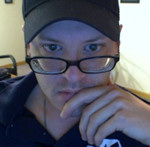 I want to do this work. You're going to have to be more patient if you wish to avoid a future slap. I'm sorry. I don't mean to be cranky. I'm very, very sick at the moment, and I just got horrible news about my house that I just bought. It caught on fire last night, and I lost almost everything. So now, my address has changed once again. I can send you an address, but I need to know which one you would like to have. I have seven houses, and I'm not sure which one I am going to move back into.
In the meantime, how have you been? You sounded very sick in your last email, and that makes me worry. God told me that you are cute. Is that true or is God lying to me?
I have to go because the police are here, and they are asking questions about the house fire. It's nothing bad--they just have to ask those questions to make sure I didn't set it on fire to collect insurance money. I'll email you more later, flufferbunny.
-John
"The fires of Heaven will rain down upon the wicked. And the wicked will scream with their mouth holes. And God will laugh." -Constalias 34:18
__________________________________________
Again, I got no response, but this time I assumed it was because she had caught on. Just to be on the safe side, I decided to prod her one more time.
__________________________________________
Stella,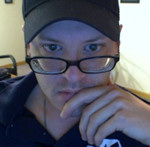 I assume from your silence and lack of communication that you have died. That's too bad because I just got my address changed and could now give it to you. God bless you. I pray for you.
-John
__________________________________________
MY DEAR JOHN HOW ARE YOU DOING.WELL I STILL ALIVE AND WAITN FOR GOD'S TIME TO COME.
IF I WAITED FOR YOU TILL MONDAY WITH OUT HE INFORMATION I WILL LOOK FOR ANOTHER PERSON WHO WILL DO THIS WORK FOR ME OK.
YOURS SISTE IN CHRIST
STELLA
__________________________________________
Stella,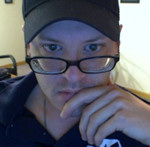 OK, I have a temporary address for you. This address will change when I get the new house cleaned up and fixed again. For right now, the address you can use is this:
*Address removed--I gave her the address of a now-defunct business owned by a real John Cheeseman*
Your lack of concern over my house burning down angers me, and I wish to slap you in your face-hole. However, since you are trying to do the Lord's work, I will forgive you for your stupid selfishness. If you continue this line of thinking, you and your daughter will certainly burn in Hell, and you will suffer an eternity of crying and being thirsty. Since you will be dead soon, you must repent so that you can enter Heaven and not scream with the rapists of Hell.
I only say this because I am concerned for your dirty, filthy soul, and I wish for your breasts to be clean when entering the Kingdom of our Lord.
-John
"Wipe clean your nipples of motherhood and enter My Kingdom with clean breasts anew." -Shaniqua 31:12
__________________________________________
My dear John,how are you doing once again.My dear is not that i am not concern of what happen to you but the fact is that my condition here is very bad and was very worried because if i don't hand this money over to you before anything happen to me it will pain me so much.Please don't be angery with me i am sorry for ignoring your complain.
Mean why thank you for your prompt reply and the information you gave me please today is weekend i will give it to my Doctor for him to take it to his lawyer to enable him get the approval letter for you which will prove that i sent you to claim my fund. as soon as it is ready i will forward it to you and sent a copy to the bank.
yours sister in christ
Stella
__________________________________________
Stella,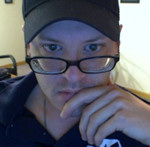 My urge to slap your mouth-hole has gone. I wish to kiss you much, and I think I have fallen in love with you and your womanhood. I know you will be a dead corpse soon, but can you still have sex? If I am to marry you, I would like to have sex with you at least one time before you get buried. I cannot stay mad at the woman I love.
In the meantime, is there anything I can do to help you out with your hospital bills? I know you said that you cannot touch the money in that account, but I could very well help you pay your hospital bills if it would ease the burden on your daughter, who I would also one day wish to marry after you are dead. There is no need for her to have to worry about the bills that you leave behind.
-John
"The Lord ate his last supper. And the wise men did punch his stomach. And the Lord did say, 'Punch me not, wise followers, for my stomach is full of God.'" -Mixalotius 72:12
__________________________________________
I didn't allow her to respond this time. I just waited until the next morning and sent her this:
__________________________________________
Stella,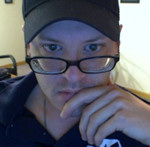 Please forgive me, but I'm afraid that the other night, I was heavily drunk on the Devil's water, and my heart spoke in place of my head. I hope you are not angry with me for asking you and your daughter to marry me. I meant no harm, and I did not mean to embarrass you.
I am sad enough right now that I am thinking about killing myself. I hope you do not hate me.
-John
"I hope you do not hate me." -Jemeriquaiah 7:19
__________________________________________
i was suprise you wrote that kind of mail to me,and i don't know which doughter you are talking about,i don't have any child.my dear i was very emerassed reading that kind of mail from you and it did not give me joy to reply you till this morning i can can understand your well.
Well i have forgiven you but you have to avoid over drinking because it lead to sin,remember your name is a holy name in the Bible so be abstance from drinking.i am waitin for the lawyer to bring the approval so that i will forward it to you with the contact details of the bank.
yours sister in christ
Stella
__________________________________________
Stella,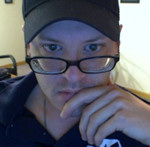 I have shamed you, Stella. For that, I apologize. I never meant to bring you embarrassment or fear. For that, I will be killing myself within the next 24 hours.
It is the only way I can make this right and the only way I can make peace with the Lord. What way do you wish for me to die? In my culture, it is traditional for the love of the suicide victim to choose the means of death. I prefer to die by a gunshot to the head, but for you, my love, I would gladly drown myself or set myself on fire. I would do anything for you, Stella. And your lovely daughter.
-John
"If you love the Lord as I love the Lord, you would kill yourself without haste." -Flavaflav 13:69
__________________________________________
The next day, I created a new email address through hotmail and sent her this, posing as "Jeremiah," John's best friend.
__________________________________________
Stella,
I know you don't know me, but I am a good friend of John Cheeseman. I hate to be the bearer of bad news, but this morning, John was found dead in his apartment, having choked himself to death with his own hands. Beside his body was a note that read the following:
"Please tell Stella that I love her, and I wish her daughter the best of luck in life. I am sorry it had to come to this, but I could not bear the thought of having embarrassed her with my drunken proposal the other night. You can find her email address in the address book on my computer. I am sorry, but I cannot live with the guilt any longer. I am going to choke myself now. Here I go."
I am sorry to have to tell you this in an email, but it was the only means of contact that John left. If you need anyone to talk to, you can email me here, and I will be there for you.
Sincerely,
Jeremiah
__________________________________________
i was sorry for your lost. i know how sad it will feel i will bother you no more. yours sister in christ
Stella



__________________________________________
Stella,
I was just contacted by a lawyer who wanted me to come in and speak with him, concerning John's will. It appears that he left me $4.7 million. That's great news! The bad news (besides the fact that he choked himself to death) is that this money is locked up in a bank account, and I cannot pull it out myself. Normally, this wouldn't bother me, but with that amount of money, I could easily buy all of the churches in the world and make them teach whatever I want.
But I think I've found a solution. If I were to transfer that money into your bank account, you could pull that money out and buy the churches for me.
I will need your address as soon as possible so I can transfer this money to you. Together, we can change the world, and make all who reside there do our bidding. Send me that address as soon as possible or I will slap you in the face with my open palm.
Sincerely,
Jeremiah
John Cheese's previous adventure with 419 scammers is here. He and his friends have written a whole library of crap like this at JuvenileComedy.com.
Scroll down for the next article