For many African nations, America is a goldmine full of rock-stupid people with too much money. They're not completely wrong.
This is why your inbox is full of broken English scams promising you huge, easy cash, in exchange for a small fee of several thousand dollars (often called "419" scams). Well, I like to reply to these guys, because I need the entertainment as badly as they need the money.
I got the following message from a supposed distressed woman named Stella Collins, and thus went about trying to make her world a little more retarded than it was before.
__________________________________________
FROM : MRS STELLA TRICIA COLLINS
MY DEAR BELOVEN ONE IN CHRIST
I AM THE ABOVE NAMED PERSON FROM ABIDJAN THE CAPITAL OF IVORY COAST. I AM MARRIED TO LATE TOM COLLINS OF BLESSED MEMORY WHO WORKED WITH KUWAIT EMBASSY BEFORE HE DIED IN THE YEAR 2005.
HIS SUDEN DEATH RISE MY BLOOD PRESURE WHICH NOW LEAD TO MY STROKE DESPITE MY FORMAL CANCER FIBROID AND TUMOUR WHICH I USE TO SOFFER WHEN HE WAS ALIFE . WHEN MY LATE HUSBAND WAS ALIVE HE DEPOSITED THE SUM OF ($5.MILLION U.S. DOLLARS) WITH ONE OF THE COMMERCIAL BANK HERE IN ABIDJAN.PRESENTLY, THIS MONEY IS STILL WITH THE BANK.RECENTLY,MY DOCTOR TOLD ME THAT I WOULD NOT LAST FOR THE NEXT THREE MONTHS DUE TO THOSE PROBLEMS.
HAVING KNOWN MY CONDITION I DECIDED TO DONATE THIS FUND TO EITHER A CHRISTAINS ORGANISATION OR CHRISTAINS INDIVIDUAL.
AS SOON AS I RECEIVE YOUR REPLY WITH YOUR FULL NAME AND ADDRESS,SHALL FORWARD TO YOU THE CONTACT OF THE BANK. WHOEVER THAT WANTS TO SERVE THE GOD MUST SERVE HIM IN TRUTH AND IN FAIRNESS. ANY DELAY IN YOUR REPLY WILL GIVE ME ROOM THINKING OF LOOKING FOR ANOTHER PERSON. UNTIL I HEAR FROM YOU, MY DREAMS WILL REST SQUARELY ON YOUR SHOULDERS.MAY THE ALMIGHTY GOD CONTINUE TO GUIDE AND PROTECT YOU.
REGARDS,YOUR SISTER
MRS STELLA.T.COLLINS
__________________________________________
Stella,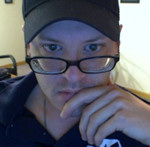 I am saddened to hear about your situation, and I am humbled to know that God chose me to be your window to salvation. In a strange twist of coincidence, my local church has been in dire need of funding for the past year, and this money would do us a great service.
Let me pray on this for a day or two, and I will tell you what God shows me. In the meantime, how are you feeling today? I will be praying for you.
-John
"The Lord did bow his head. And he told them, 'Fear not the cycle of burden. For that burden comes with great cycle and without fear of more cycles.'" -Judaith 10:44
__________________________________________
My beloved in the Lord John
I must say a very big thank to you for your urgent reply to my mail, I want you to know that your mail have brought life and smile to my face and I must say I am happy as I have entered a right family that believes in helping the children and church.
I am not feeling fine at all, and I am most disturbed about what the doctor said to me that I am not going to leave for a long time because my condition is very bad. after reading your email, my trust on you became strong that you are realy God fearing person who can use this money in helping people in your society.
Finally,please i will like you to send to me your full name and address so that i will call my doctor to invite his lawyer to prepare an approval latter to you which will show that i really sent you to claim my money and to prove to you that the money is 100% risk free ok.
I will be looking forward to hear from you as soon so that i will forward my bank information and the contact details of the bank so that you will contact them to realise the mone for you to carryout my wish. Please dear pray for me everyday so that my pains will be erased.
your sister in christ
Mrs Stella tricia
__________________________________________
Stella,
I will send you my address in just a few days. I'm actually moving out of my old house because my father died recently, and he left me quite a bit of money. So I'm getting a bigger house with a basketball court and a crying room.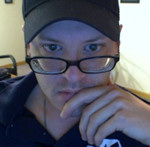 As far as my full name, it is Johnathan Quincy Cheeseman. I have prayed for your pain to ease a little, so you should see that going away in just a few minutes. I know what it's like to hurt. Well, not physically because I'm good where that's concerned, but emotionally, I'm on the same level as you.