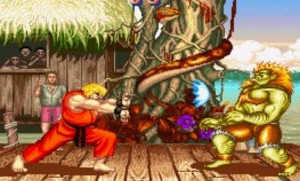 "So what," you think. "Some backwater in Brazil tolerates the battering of women. That would never happen in the US of A!"
On the contrary! It does happen in the US! On the Las Vegas Strip, in fact! And they hold a parade to root you on! With showgirls!
Welcome to America. Ike Turner's America.
The lesson:
The casual, violent misogyny of Street Fighter 2 means one of two things. Either A.) Feminism has advanced to such insane levels that women were now fair game for fistfights, or B.) We live in some ass-backwards bizarro world where Saudi Arabia is a member of the UN Human Rights Council. But that could never happen, right?