Dear Hot! XXX! Adult! Excitement! Emporium,
I would like to apologize for the deeds I did in your establishment on the morning of July 16, 2012. Because I managed to escape before the authorities arrived, you can take comfort in the fact that this apology is not a part of a court-ordered sentencing. I am genuinely sorry, and don't need The Man to tell me so.
Genuineness verified, let's get to the apologizing! First things first:
It Was Not What You Think
What you, and your employees, and your sad, sad customers think happened? That's an abomination. Public masturbation is a completely unacceptable form of masturbation, and certainly isn't one of my favorites.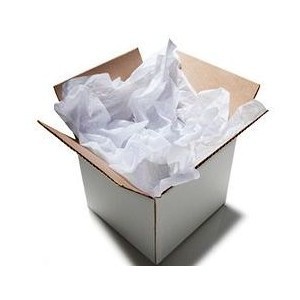 Getty Which are, for the record, private, semi-private and wind-assisted.
That was not what I was doing, though I do understand why you might think that. Yes, I did have my hand right down the front of my pants when you gave me my first warning. And yes, by the time you threatened to call the police, I did have both hands down the front of my pants. And yes, I was moaning quite a bit. All classic signs of onanism, so yes, if I were you, I'd think I was punching the one-eyed luncheon meat, too.
But I wasn't.
I had a chinchilla in there.
But It Wasn't Sexual
You run a pornographic theater, so I'm going to make a few assumptions about your educational background and just explain what a chinchilla is. A chinchilla is a type of rodent, maybe a bit bigger than a squirrel, known for its soft fur. Chinchillas make excellent pets, and can, with minimal effort, be placed inside your underpants.
Getty All aboard, little buddy!
Now I know what you're thinking. Of course a guy with a rodent down the front of his pants is doing something sexual. That's why our pants have extra space in there!
But I swear, this one time, it wasn't sexual.
You see, chinchillas are a bit rare; well bred examples can fetch a couple hundred dollars. And there's a bunch of regulations, and licenses, and just like a ton of professional behavior necessary to breed these things properly. All of this only raises chinchilla costs further, and it's only natural that creative entrepreneurs would move into the lower-cost spaces of this market. Without going into all the details, I basically work as an interface between slightly unprofessional chinchilla breeders and completely unprofessional chinchilla wholesalers, two groups with a decided interest in discretion. If you wanted to wrap this all up into a single description, I guess you could call me a chinchilla mule.
Again, this is not sexual.
As you can imagine, my work occasionally ... well, always requires that I deal with pretty shady customers, and its often in my best interest to walk into meetings with concealed chinchillas. And, on occasion, I also sometimes have to run out of said shady-customer meet-and-greets with concealed chinchillas. Which indeed was exactly the situation you observed me in when I strode lurchily into your establishment that fateful morning.
So already I hope you can see that this is all just reasonable as fuck. "Why even apologize!?" I hear you saying. "If nothing sexual was going on, I should be apologizing to you!" you go on. And while your sentiment is appreciated, I do have to admit that ...