The following is a true story. For several years I wrote for a magazine called
Electronic Gaming Monthly
. I was
awesome
. This magazine was purchased by a company that owes me about $10,000 from the early days of the Internet
where I was first awesome
. This next part might have been a coincidence and NOT a second attack at me personally, but they shut down
EGM
and replaced every reader's subscription with
Maxim
. Many of these readers said, "Can I instead have my money back?" These readers all got checks for the remaining part of their subscription.
These checks bounced.
My first thought was, "Duh." My second thought was, "Not only does
Maxim
still exist, they have enough money to passive aggressively tell millions of people to fuck themselves!" I decided I wanted to get in on that kind of success, so I put together my own men's magazine:
Tits for Men
. It sucks, but so will the endangered species I buy to put on the end of my dick! Below are some of the page proofs from the launch issue.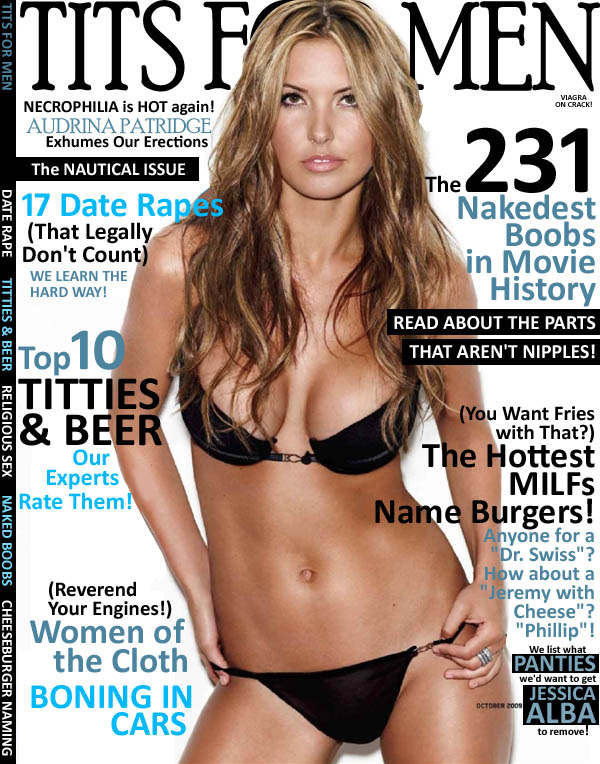 Recommended For Your Pleasure