Human beings have done a lot of amazing things: medical breakthroughs, space travel, snack packs ... all delightful examples of ingenuity at its finest. If there are mysteries with our bodies, our galaxy, or our puddings, we will solve them handily. It's truly beautiful.
But, is it possible that, when you add up a list of pros and cons for humans, we aren't the dominant species on the planet, and there are other animal species out there that both make humans look like hot garbage and that know that we look like said garbage?
Here are six animal species that think they are so much better than us:
April Nobile from www.antweb.org
We've known for some time that ants have a very sophisticated society, with class structures, hierarchies, and probably teeny tiny smartphones that they use when we're not looking. Honestly, most of the world's ant knowledge starts and stops with Ant-Man, so if you told us that Paul Rudd controls them all, well, it would sound pretty reasonable.
One specific species of ant took their society to a whole other level though: They got rid of dudes. Yep, no males allowed in this all-lady society, leaving other insects to joke about their driving abilities, while secretly wondering how they can get in on all this streamlining.
April Nobile from www.antweb.org
"No dicks! Metaphorical or literal!"
These ants have started to reproduce by "cloning," eliminating the need for males in their society altogether. And let's be real, guys: We really don't contribute much. Imagine how lowly ants see us, still bothering to keep around our useless dong-bearers.
Ants: Look at this system that we have! We no longer have to exhaust our energy producing males and can instead focus on the gender that will constantly reproduce and strengthen/expand our colony. How are y'all doing?
Humans: Well, our men ... baseball?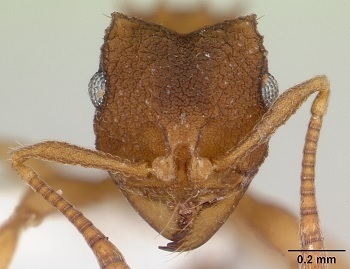 April Nobile from www.antweb.org
"The one sport where they can mate the entire time and not miss a
thing, and they can't even do that? Yeah, you're fucked."
By no longer producing males, all ants become 100 percent genetically similar to the colony's queen, and she's a pretty awesome lady, so things work out quite well for them. Scientists are unsure when these ants evolved to asexual reproduction, but many hypothesize the switch to an all-female society happened around the same time as Lilith Fair.
Belugas That Learn English In Order To Tell Us To Leave Them Alone
United States Navy
When you're a large sea mammal, existing in captivity can be rough. You're forced into locations that are way smaller than the everlasting ocean your species evolved specifically to enjoy. You also have to constantly hear things like "Mommy! Look at the fat shark!" and "Linda, grab the kids. We're going HOME." Living at the aquarium is like constantly being in the audience of a divorce court.
sparklingmoments/iStock/Getty Images
"Ten years until college, kid. You can make it."
A beluga whale named Noc lived in captivity for 30 years in San Diego. While he was never made to do tricks (like the "Willies," as they're known in the whale community), Noc evidently felt that he needed more "alone time," and he actually learned to mimic just enough English to verbally tell a diver to get out of his tank.
Divers reported hearing the words "out" while diving in Noc's tank. Recording devices were set up and, sure enough, they confirmed that the beluga had indeed developed the ability to speak at octaves much lower than normal whale sounds and was parroting the same phrase that he had heard humans use.

And judging by that sound at the end, he also studied what Satan says.
What this whale did was extraordinary and goes beyond what any human would do in the same situation. And that's because, in the long run, all you ever really need is "[Get] out." "[Get] out" literally explains every feeling that the human race can have. Like someone? Don't say "[Get] out." Don't like someone? Say "[Get] out." Noc didn't have a limited vocabulary. He just had all the vocabulary that was absolutely necessary.
If a bunch of whales kidnapped us and forced us to do flips all day while they tampered with our apartments, very few of us would have the foresight to think, "Hey, I need to learn how to speak like how the whales speak to each other," and then learn to produce sounds that are well above the octaves we normally make sounds at. We would probably scream in our human language, poop on the floors, and demand Netflix.
Lara111/iStock/Getty Images
"Netflix, huh? Fine, here's that SeaWorld killer whale movie, in case you forgot
why you're our fucking prisoners now."
Noc stopped mimicking human sounds shortly after reaching maturity, leading many to speculate that he simply gave up believing that humans were capable of understanding anything in any language. It was a safe bet, since a human's natural reaction to "Excuse me, but could you please exit my home tank. You're unwelcome here," would be "GRAB THE FUCKING WAR SPEARS. THIS WHALE HATES OUR GOD."