Since the dawn of time, men of science have had an antagonistic relationship with your penis, and today is no different. Brilliant researchers around the globe still undertake decades of education just for the mere
chance
to spend every day messing about with your wang, and all presumably just to spite you. Here's what Modern Science has been doing to eradicate your dong when you weren't paying attention:
It was clear the moment Billy came home from Arts and Crafts day: He was destined to be a Cracked writer.
Researchers at the University of Rochester's School of Medicine have found
some worrying connections
between common chemicals present in most plastics and smaller penis sizes in infants. The chemicals, called Phthalates, were initially seen to shrink the genitals in a previous study, which tracked physiological changes in rats exposed to Phthalates while gestating. The scientists found a much smaller Anogenital distance (the space between the penis and the anus,) in rats exposed to higher amounts of the chemicals, which clued the scientists into the potential effects they might have on humans. Basically, those uncaring, polluting, heartless bastard chemical manufacturers have shrunk the collective junk of all mankind. But look at the upshot: You now not only have a brilliant, sensitive, earth-friendly excuse for your small penis, but you also know the scientific term for rat taint! What lady could possibly resist charms like those?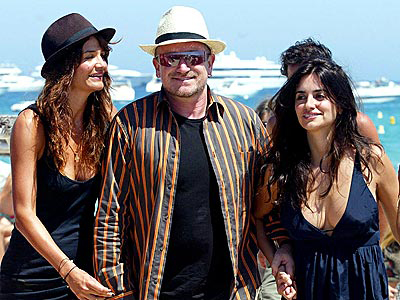 "The only reason I've got a small penis is because I just care too much! Thanks, Phthalates!"
A group of surgeons at Okayama university in Japan have published a paper about
a curious medical condition
know as 'Phantom Penis Syndrome.' No, it's not the term for being haunted by a ghost that's "being a total dickhead," but rather the genital variant of 'Phantom Limb Syndrome.' Typically associated with sex-change operations, Phantom Penis Syndrome describes the tendency for the feeling to remain in the penis long after it has been removed from the body. So basically, it's more like being haunted by your
own
severed dick
. Aaaand that's it! Horror movies are now officially over: There's just no way anything is going to trump that. What fear could you possibly have of something as trivial as a masked murderer, when the ghost of your own amputated cock is living inside your mind every minute of every day?
These symptoms can last anywhere from days to weeks, with one particularly unlucky patient experiencing PPS for over 6 months. Even worse, the poor bastard reported that the penis had the feeling of being "always and constantly erect." Yeah, laugh it up now, but you know those guys that have the hiccups for a few years and yearn for death? Try having your dong lopped off and then getting 24/7 blue balls for six months. If you make it out the other side of that experience with your sanity intact then congratulations, Jack Bauer! You can have a small, tasteful funeral in honor of your lost manhood, but then you better get back to work; those terrorists aren't going to grimace disapprovingly at themselves.