The world is full of terrible things, things like ugly people and responsibility and consequences. Fortunately, money and fame have always acted as a force field against these afflictions. Hundred dollar bills work like a Kevlar vest against the bullets of hardship, provided hardship doesn't decide to shoot you in the head. In the spirit of Zero Accountability, the following is a timeline of five wealthy or renowned people throughout history so far removed from responsibility that they were able to commit horrible crimes and then earn more wealth and renown out of unapologetically bragging about them.
Crime: Incest
Right around the time the American colonies were throwing tea into the bay and complaining about taxation without representation, Giacomo Casanova was wrapping up a self-guided sex tour around Europe. Between 1746 and 1774 he had sex with more woman than you have Facebook friends. He bounced back and forth between major cities during an age when most people rarely moved more than fifty miles from where they were born, so it shouldn't be surprising that Casanova would end up sleeping with at least one person in this family tree. Unfortunately, that one person happened to be his daughter.
When Casanova was thirty-five he accidentally seduced his own 17-year-old daughter, Leonilda. He even proposed marriage to her but the mother, Donna Lucrezia revealed that Casanova was the girl's father before the two could marry. In a situation where most people would likely rip their eyes from the sockets, Casanova took it on the chin. He calmly rescinded the proposition of marriage and proposed a threesome instead. A big family threesome. Just so we're all on the same page, Casanova's solution to the problem was to fight incest with more incest.
Look Giacomo, sex is not that answer to everything.
Zero Accountability Moment
In 1789, Casanova wrote
Histoire de ma vie
(History of My Life) which is a twelve volume, 3500 page collection, all primarily focused on his sexual conquests. Included in the autobiography, is the story of Leonilda. He explains the threesome he shared between her and her mother in shameless detail.
"…On the other side of the bed [Leonilda] undresses completely and gets in next to her, saying that as her father I was at liberty to see all my handiwork. Her mother is proud of her, she praises her, and she rejoices to see that I find her beautiful. It sufficed her that she was in the middle and that it was only upon her that I extinguished the fire with which she saw that I was burning. Leonilda's curiosity delighted me to the soul. …Moved to pity, Leonilda sends her mother's little soul on its flight with one hand and with the other puts a white handkerchief under her gushing father."
Crime: Statutory Rape
Arguably the pioneer of existential philosophy in the nineteenth century, Soren Kierkegaard is widely known for his analyses of religion and the human condition. He is considerably less known for seducing a child. Kierkegaard was twenty-four when he met fourteen-year-old, Regine Olsen and decided it would be in everyone's best interest if he had sex with her.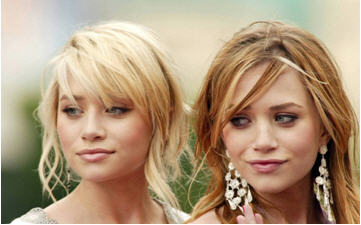 There's something about Olsens.
To his credit, he wasn't interested in only, "Hitting and quitting that" (a common 19th century saying). Kierkegaard wanted to develop a monogamous relationship with Olsen, so monogamous in fact that she would never be able to love anyone else but him. Like most teenagers, Regine Olsen was fairly impressionable. Kierkegaard became a close friend of the family and had a subtle hand in influencing her taste in art and culture while a less than subtle hand worked furiously under her dress. For two years Kierkegaard contributed to shaping her into a woman who couldn't possibly fall in love with anybody other than him until naturally, she did just that. Kierkegaard then proposed when she was eighteen and then for no clear reason other than to screw her up a little more, he called off the engagement after a year leaving Olsen devastated and hopeless.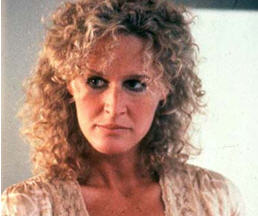 "I made you rabbit, Soren."
Zero Accountability Moment
Six years after breaking the engagement Soren Kierkegaard wrote
The Seducer's Diary
in which the listless and bored protagonist infuses himself into the life of a young girl with the intention of manipulating her into falling in love. He proceeds to influence every aspect of her taste until she gives herself entirely to him right before he leaves her. The story is so thinly veiled that it's a wonder Kierkegaard even bothered to change the names, and it reads like someone insisting that the world sit up and take notice of this amazingly heartless feat.