Every week, millions of people across the globe shell out handfuls of their hard-earned cash to take a chance at winning enough money to make all of their problems go away. Yeah, about that ...
See, it turns out that a sudden influx of cash actually doesn't make all of your personal demons vanish as if by magic. And in many cases, it makes things much, much worse.
Michael Linskey Wins Lottery, Winds Up on the Wrong Side of the Mob
Digital Vision./Digital Vision/Getty Images
In the summer of 1991, Michael Linskey purchased a Mass Millions lottery ticket from the South Boston Liquor Mart and found out a few days later that he had hit the numbers in a big way. With no other winners that week, it meant that Linskey would be in possession of approximately $14 million. Boom! Life was about to become one big vacation, baby!
Ablestock.com/AbleStock.com/Getty Images
Finally, time for that diamond-encrusted condom.
Just one minor problem: The liquor store was owned by a Southie mobster by the name of Whitey Bulger. You may have heard of him. To understand how utterly screwed Linskey found himself, it's important to know that Bulger was nothing like your normal run-of-the-mill gangster. In fact, Jack Nicholson played a slightly less batshit crazy version of the man in The Departed. So when Bulger found out that somebody won $14 million from his liquor store, he decided to pay the lucky winner a visit.
It is unclear what happened at this meeting, but afterward Linskey came forward and basically said "No, no, it was just a misunderstanding. I wasn't the sole winner -- Whitey and I bought the ticket together with two other mob goons, uh, I mean, good friends of mine. That's a thing that could happen, right?"

What are a few shotguns waved in faces between lotto buddies?
Later on, court documents would reveal that Bulger did turn over about 700 grand up front in exchange for $7 million in annuities. It was a good deal, relatively speaking, when you consider that Linskey got to keep breathing.
As for Bulger, as of 2013 he's on trial for mobster crimes such as murder, money laundering, extortion, and other evil guy stuff. But, um, you didn't hear that from us.
Jupiterimages/Photos.com/Getty Images
We've never even heard of whatshisname, the guy we were just writing about.
Man Wins $75,000, Blows Up His House
Stockbyte/Stockbyte/Getty Images
So picture this: It's the middle of February, and you're in Wichita, Kansas. No, you didn't lose a bet with a wizard or anything -- you actually live there of your own volition.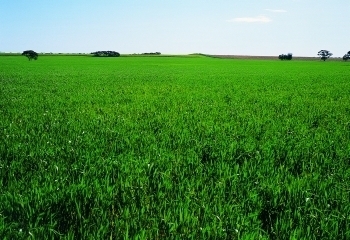 Digital Vision./Digital Vision/Getty Images
And once you get past that big-ass field of grass, you'll find ... another big-ass field of grass!
In February of 2013, a 27-year-old Wichita resident and employee at a local Sonic burger stand stopped on his way home, picked up a scratch ticket, and hit it to the tune of 75 large. The young man had just enough time to show up at the lottery office to receive his cash, plus a free Kansas Lottery T-shirt, which he abruptly changed into before going out and buying several ounces of weed and methamphetamine. Later on, while hilariously still wearing his lucky lotto winner T-shirt, he decided to reload a butane lighter while standing right next to a gas stove.
It is unclear whether or not the young man had a basic understanding of how pilot lights work, or if he was just blazed out of his mind at the time. Anyway, you get the picture. The pilot spark managed to ignite flames from the butane canister, and, well ...
Digital Vision./Digital Vision/Getty Images
Happy New Year! And happy new shrapnel wounds.
The guy survived, fortunately. Firefighters and cops were called to what was left of the house, and in keeping with Murphy's Law, while the ensuing conflagration tore the unfortunate house a pretty good one, it also managed to leave enough drugs intact for the lottery-winning genius to be placed under arrest as soon as he got out of the hospital. Hey, at least he had money to cover the bill!