The 8 Most Ill-Conceived Product Names of All-Time
If you ever took Marketing 101, chances are you've heard the tale of how the Chevy Nova couldn't sell in South America. The Nova's sales supposedly tanked because the Spanish phrase "no va" literally translates as "no go."
The Chevy story is just an urban legend, but truth is often stranger than fiction. Today, The Goods sponsors our look at some real products out there that are every bit as laughably retarded.
Sometimes language hurdles are to blame, but in most cases we can chalk these names up to good ol' human stupidity.
#8. The TrekStor i.Beat.blaxx
In August 2007, the German electronics manufacturer TrekStor tried to capitalize on the Apple iPod phenomenon with their own MP3 player. But what to name it? They knew they had to get the "i" in front of whatever word they decided on, to bring the iPod to mind. How about "beat" to signify all of the phat beats the customers will play on it? And it's black. Thus,
i.Beat.blaxx.
TrekStor's press release claimed that the device "precisely reflects the desires of the young, trend-conscious target group we are aiming for." And by that target group, they apparently meant the Klan.
The ensuing shitstorm caught TrekStor by surprise. The company's president tried to smooth things over in a letter explaining that the word "beat" is "not meant as a verb, but refers to the beats of the music you are listening to." And to be fair, the guy had to wonder what the same protesters thought they would find in the pages of Black Beat magazine.
Knowing that this explanation would placate absolutely no one (barring that small contingent of confused, hip-hop-loving Klansmen)...
... TrekStor immediately rechristened the gadget the "TrekStor blaxx," a name which we presume would've replaced "Geordi La Forge" had Dolemite starred in Star Trek: The Next Generation.

"La Forge, muthafucka!"
#7. Retardex
Retardex toothpaste is the first line of defense against bad breath and cavity-causing bacteria. It's also the most poorly named oral hygiene product since the Gator Gripper, a terrifying children's tooth extractor that is one part Tooth Fairy, two parts Yakuza loan shakedown.
Retardex is a British brand, so we can't blame a poor translation here. We scoured the Retardex website for the origin of this dentifrice's imbecilic name and didn't find an explanation. Is it from a simpler time? When did the word "retard" ever have a positive connotation? Yes, we get that it "retards" the progress of tooth decay, so we guess you can justify it in the same way you could justify calling your new ultra-slim LED television an "Anorexiatron."
Hell, in the time we spent writing this, we came up with half a dozen more marketable names; including Dentodex, Mouthoflex and, our favorite, Tyrannosaurusrex.

Patent pending.
#6. K.U.M. Hair Care
In his Web biography, K.U.M. CEO Joseph Chimenti notes his "passion for the hair care profession as evidenced by over 40 years experience covering every aspect of the business." Call us crazy, but we're pretty sure 40 years of experience would tell you not to name your shampoo after dick seed.
How did the K.U.M. line get its lamentable name? Well, the brand harnesses the extract of nature's most mocked fruit, the kumquat.
We're no marketing wizards, but wouldn't have been way less awkward simply to name the brand Q.U.A.T.? Think of the lawsuits (and black eyes) your barber would avoid if he could instead say that he was rubbing a load of refreshing Q.U.AT. into your scalp.
K.U.M. products are sold only to high-end salons, meaning it'll cost you a pretty penny to goop up your coif. You could also save a buck and get that same silky luster using a roomful of onanistic Japanese businessmen.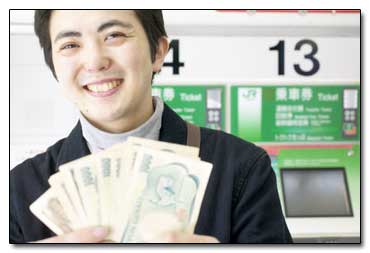 Some of them will even pay you.
And while we're on the subject, let's go ahead and mention...
#5. Nad's Natural Hair Removal
In 20th century Anglophonic parlance, the word "nads" is short for gonads (a.k.a. balls). Most third grade graduates are aware of this. How the founder of an Australian bikini waxing empire missed the boat is beyond us.
According to the Nad's website, founder Sue Ismiel is "a mother who created an extremely effective, natural, no heat, hair removal product for her young daughter from ingredients she found in her own kitchen." Despite the homespun appeal of this origin story, it teaches us almost nothing about her product. For all we know, Sue was dousing her kid in a cocktail of Tabasco and oven cleaner.

"Hey, a bunch of stuff. I bet I could make some sweet nads outta this."
Perhaps Sue's savvier than we give her credit for. After all, we just gave her depilating gunk a shitload of free publicity just because its name is a euphemism for "scrotum." We think she might be onto something here, so don't be surprised if the site goes through some changes if you check back tomorrow...