Scientists and journalists alike have been conjuring up different ways to scare the shit out of people for decades, their favorite probably being convincing the public that almost everything they come into contact with causes some form of cancer.
Most of these cancer scares are baseless or at least grossly exaggerated, which unfortunately does nothing to diminish their popularity. We're talking about things like...
The Myth
It all started in 1993 when a man filed a lawsuit against his cell phone company, claiming that his deceased wife's constant cell phone use gave her a brain tumor. He claimed that the tumor was "antenna-shaped" and it was on the side of her head. That's how cancer works, right?
Despite this ironclad testimony, the case was immediately dismissed because of lack of evidence (and an abundance of what legal experts refer to as "not evidence"). The damage had been done, however, and the cell phone industry suffered a public relations disaster, costing them $25 million worth of research to crush the allegation.
Why It's Bullshit
There have been literally hundreds of studies done about cell phone use and cancer since 1993, most with inconclusive results. The problem is that cell phones have only been around for a short period of time, long enough to perfect downloading episodes of The Sopranos but not quite enough to determine whether or not the device is x-raying your brain.
Despite the temporary setback, large case-control studies have given enough evidence to researchers worldwide for them to conclude with relative certainty that cell phones won't give you a tumor unless you're sending a Tweet on your BlackBerry from the Bikini Atoll.
The case-control studies examined both people with and without brain cancer and compared all of their past cell phone usage, finding no link between the two. Also, there was no link between what side of the head the cancer was on and what side the cell phone was used, though there was an alarming connection between patients with severe brain tumors and wallpaper downloads from the Fast & Furious movies.
The Myth
One of the most popular artificial sweeteners (and alleged agents of death) goes by the name of Aspartame, often sold as Nutrasweet. It can be found in a whole bunch of food products from diet soda to chewing gum. However, in 1996, a shocking report was released in which the increase of people with brain tumors between the years of 1975 and 1992 was associated with the creation of this new substance.

We at Cracked found nothing to support the rumor of Diet Coke originally being called "Tumor-Ade"
Not only that, but according to the report, laboratory rats that were subject to Aspartame in cool, refreshing diet sodas were found to have an increased chance of getting lymphomas or leukemia, which are neither cool nor refreshing.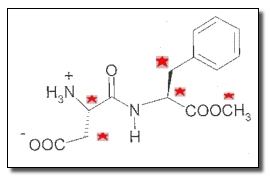 COOCH, the lethal ingredient.
Needless to say, most people freaked the fuck out and if you try to do a search on Google for Aspartame...

...the suggested searches make that shit sound like rat poison.
Why It's Bullshit
According to the National Cancer Institute, statistics show that the increase of brain and central nervous system cancers began in 1973, eight years before Aspartame appeared. Unless a few mad scientists went back in time to sprinkle the stuff in everyone's drinks, we're going to go ahead and believe the NCI. Cancer is sort of their beat.

Believe what you will.
As for the laboratory rats used in the study, those animals were introduced to amounts of Aspartame so massive they are worthy of song and legend. To put it in perspective, the rat with the smallest trace of cancer (we're talking like ONE cancer cell) was introduced to the human equivalent of 8 cans of diet soda a day. The most cancer-tastic rat had about 2,083 cans a day.
Yeah, we're pretty sure if you drank that much anything, even if it was fucking V8 vegetable juice enriched with the world's finest vitamins, you'd explode like a water balloon. The long term side effects would really be the least of your problems.