Let's face it: most of the people reading this have had jobs in the service industry. Waiter, barista, the shoe guy at the bowling alley. Everybody does it at one point in their lives. A low point.
After all, no matter how much you love people, dealing with customers still pretty much sucks. Here are the ones that all of us in the customer service brigade have learned to hate: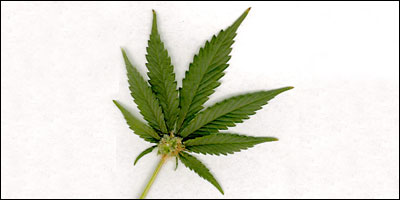 Distinguishing Characteristics:
Tomato Eyes, Jamaican flags.
Now don't get us wrong; there's nothing wrong with the occasional trip to Stoneyville. If you can keep the fact that you're high as a kite discreet, more power to you. However, once your being stoned out of your gourd interferes with other people's jobs, you've crossed the line. Especially when it handicaps you from making the crucial decision of what you want on your nachos.

"What happens now?"
Enter the Stoner, the guy who has no shame at all for being ripped off his ass. This dude is weaving in and out of reality, absolutely baffled as to how he got into Taco Bell. Now, we understand your situation : You're the hungriest you've ever been in your life, but you're also, in your condition, borderline useless. Unless you've planned ahead (you didn't) you'll have to make a monetary transaction involving you and another human being.
But it's not like the extraordinarily complicated system of menu-order-wallet-money changes once you've decided to puff the magic dragon. This is something you've been doing on a daily basis for a good part of your life.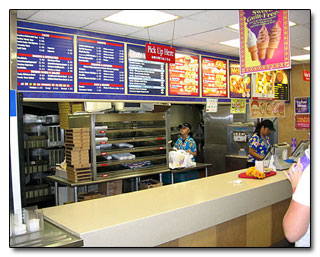 "I'd like eleven hundred tacos. And then eight tacos. Please."
Come on guys, either wait until after you've got your food to smoke, or get a grip for the 30 seconds it takes to order a churro.
Suitable Punishment in Hell:
Being constantly stoned out of their minds. While this may not seem like much of a punishment, they will then be made to solve riddles, with each wrong answer resulting in a swift kick to the nuts.
The Soapbox (a.k.a Captain Linger)
Distinguishing Characteristics:
Having no company, reeking of desperation.
Some people have no friends, no one they can chitchat with about the stupid things that they can both relate to. To remedy this problem, some of these people go out and actually make friends. Others simply go to their local coffee shop to talk to strangers working behind a counter, people who don't know/care who you are and are literally forced to listen to you in order to earn a paycheck.

"I'd like to tell you about all my feelings."
Taking full advantage of their captive audience, the Soapbox will proceed to bore you to tears about uninteresting details from their day, their iguana's ailing health and their arsenal of closed-minded opinions and politically incorrect jokes that you have to chuckle at because your boss is standing right next to you.
They will then linger for the next twenty to thirty minutes, talking to you while you're helping other people, trying to hide your waning interest in whatever the hell they were talking about. Sorry dude, but there's a difference between making small talk and forcing someone to listen to your nonsense. Lingerers, as a rule, have not yet discovered the Internet and blogging.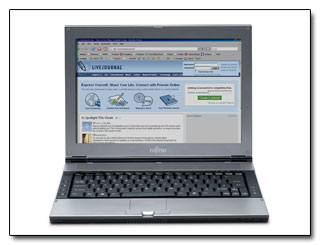 This will absolutely change your life.
Suitable Punishment in Hell:
Chihuahuas grafted to each shoulder, constantly barking in their ears, with no possible escape.