Euphemisms are terms that frame reality in just the right way, protecting everyone involved from the necessary unpleasantness. A good euphemism is the difference between "going to prison" and "getting reformed in a correctional facility."
As you'll see, euphemisms can be invented to hide some pretty horrifying things. So horrifying, in fact, that our Photo Research Department refused to look up relevant pictures and decided instead to load this article up with softer, sweeter images to take your mind off this miserable language of ours.
If You Didn't Know Better...
You'd think it describes that time your mother caught you spying on the girl next door with your left hand on some binoculars and the right ravishing your nether regions. In contrast, monocular deprivation might describe what happens when a monocle-wearing gentlemen is surprised (causing his monocle to pop out and roll out of the parlor and into the saloon).
What it Actually Refers to...
It means sewing an animal's eyes shut for the purpose of research. We're not just talking about rats either, researchers do it to kittens too (see the link up there).
Holy shit! That got horrifying fast. We're not sure we want to continue with this thing...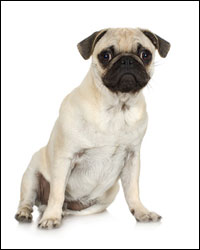 If You Didn't Know Better...
If you break it down, you get "bio" and "solids." Solids are good, right? Wouldn't want to be floating around the universe on a ball of water. "Bio" is good too, it suggests something wholesome and natural, like "biodegradeable" and "biofuels."
Maybe "biosolids" are the new snack of the future we'll all be eating!"Mom, can I have some change for the biosolids dispenser?"
What it Actually Refers to...
Something that is neither wholesome nor solid: sewage sludge. More commonly known as "shit-festooned muck."
The bigger question here is: Why? We understand why scientists invent a term like "binocular deprivation;" they want to maintain a certain image for a sometimes sensitive public. But who's out there trying to improve the image of shit?