On Saturdays we ask some of our favorite writers from around the web fill in for us. Today, McSweeney's Internet Tendency editor Christopher Monks gives you a look at his new book The Ultimate Game Guide To Your Life: Or, The Video Game As Existential Metaphor
, a faux game guide to a fictional role-playing video game called Your Life. Excerpted below is the Guide's walkthrough of a challenge from "LEVEL IV: Your College Years."
Birds do it. Bees do it. Even your geeky dorm mate Simon Washington does it.
Everybody is having sex except you. You're mad as hell about this, and you're not going to take it anymore. You want to experience firsthand what it is you've been fantasizing about two, three, one hundred and sixty-eight times a day.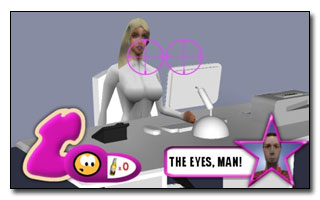 But with who? Wendy, your co-worker at the college copy center, flirts with you a lot. There was that time when she playfully nudged you with her hip while you were collating two-sided copies. That was neat, even though you had to stand there up against the copier for a good five minutes before your erection went down.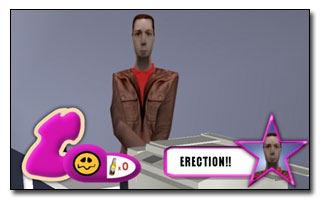 Then there is Becky Joe, the hockey cheerleader who currently has her hand on your thigh and is whispering dirty things in your ear. You're not an expert on this sort of thing, but if you had to guess, she would be up for having sex with you. However, she's wasted and you just met her at this party forty minutes ago, and you were kind of hoping that your first time would be more meaningful. Sure, you two have had a deep conversation about how her ex-boyfriend Blake is an asshole, but is that enough to justify having intercourse with each other?
Yet her hand is there on your thigh and she's telling you things she wants to do to you that not even in your wildest fantasies have you ever dreamed of, so you're finding it hard to make a rational decision. So it's up to you. Should you be a gentleman and deny her advances? Or should you finally get it over with and destroy your virginity?
OBJECTIVE: Lose your virginity
LIFE POINTS AVAILABLE: 10
The challenge begins when Becky Joe suggests you two find a room. The party takes place at an off-campus house, so it's very easy to slip away to an unoccupied bedroom and destroy your virginity right then and there.
STEP 1: Don't Have Sex With Becky Joe
It won't be the end of the world if you choose to destroy your virginity with her, but we promise you'll feel empty when it's over. Plus you'll only earn four out of the possible ten Life Points this challenge offers. Yes, you'll spend the rest of the party beating yourself up about not having sex with her, but believe us: It's worth it. You'll have sex soon enough, and although it won't come close to being the amazing out-of-mind/body experience sex with Becky Joe would have been, it will be more than satisfactory. We promise.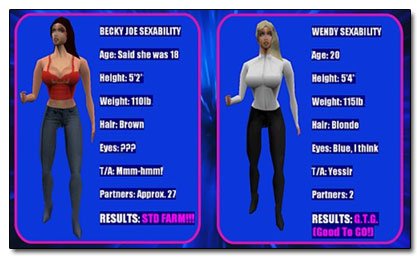 STEP 2: Make Wendy at the Copy Center Your Target
If you play it right, you'll find her to be a more-than-willing accomplice. You'll have to earn it, of course. Your Life is a game, after all, and you'll have to score five Lovemaker Lovemaking Points, or LLPs, before you can have sex with Wendy. Fortunately, Wendy will be out to destroy your virginity too, so gathering LLPs won't be too difficult.
THE THREE BEST WAYS TO EARN LLPs
1. Compliment her. Mention to Wendy how deftly she handles two-sided copies. Comment on how smart her college copy center apron looks on her. Tell her she reminds you of the favorite sexy celebrity of your choice, unless that celebrity is Larry the Cable Guy.
2. Flirt. Wendy is a fan of physical flirtation, as she's always pulling on your apron or gently flicking your ear or nudging you with her hip. To earn more LLPs, respond to each of her touches in kind. She'll love it.
3. Listen. This is by far the most effective way to her heart, or in this case, her loins. Simply listen to whatever she has to say. Show good active listening skills: Focus your eyes on her, nod at all the right moments, and ask engaging questions. You'll have her eating out of your hands, or in this case, your crotch. 1