If we can't trust scientists, who can we trust? Other than a few bad apples, these are the guys curing our diseases and generally saving the world.
But, sadly, even in this field there are those who like to play fast and loose with the truth. And then there are guys who are just totally full of shit. Such as...
If you've ever taken a moment to read up on the science of transplants or sit through the Christian Slater epic Untamed Heart, you know transplants are tricky things that can go really wrong. Even when one does go right, you're going to have to take drugs for the rest of your life to prevent your body from rejecting the organ.
But then Dr. William Summerlin blew the minds of everyone when he dropped the bombshell that he could transplant tissue from two totally different animals just by keeping them in culture for a few weeks. Then he showed everyone the results, white mice with patches of black fur that had been transplanted from black mice. Wow, ain't that something?
But something was amiss with Summerlin's experiment. Was his data skewed to alter times or the ability of the mice to accept the transplants? Were the new patchy mice prone to day-long erections and spouting profanities? Was something even remotely intelligent sounding going on? Not so much. Turns out a lab assistant grabbed one of the mice and the "black tissue" rubbed off, because all Summerlin did was color part of the white fur black. And he didn't even use paint, or dye, or anything. It was a damn Sharpie.
Summerlin blamed his zany antics on work-related stress, as it's quite common for stress to manifest itself as a desire to paint rodents.
Elias was a complicated man. He was full of ambition and a drive toward greatness, but this was in direct conflict with his steadfast refusal to work hard or learn anything. Instead, Alsabti decided that the best way to save the world was through epic scale lying that would put the average lies we tell ladies we're trying to pick up in chat rooms to horrible shame.
A medical student and cancer researcher, Alsabti wanted some scholarship cash and, rather than try to earn it, he did what we've all done at least once when in a bind, and pretended to be a member of the Jordanian royal family. This move, which snagged him $3,000 a month and the means to get to the US, proved that Alsabti was one of the ballsiest liars ever and that the Jordanian government is easier to fool than a toddler when you pretend to take their nose.
Alsabti would read lesser known medical journals and then steal articles to resubmit to more popular magazines, which is far more common than you'd think. Don't be so judgemental.
All told, he published around 60 papers that were written by other people, occasionally sharing credit with co-authors he probably made up. Once in America, researchers he worked with at Temple University bluntly pointed out that Alsabti knew "nothing at all" and he was asked to leave the lab where he was working.
Instead of being banned from science forever, he simply headed over to Jefferson Medical College where he continued to wow others with his total lack of knowledge until his extensive plagiarism finally caught up with him. He skirted from the University of Virginia to Boston University to Monsour Medical Center to setting up his own private practice for several years. Eventually his medical license was revoked everywhere but in Pennsylvania.
Shortly thereafter, he was "killed" in a car accident in South Africa. We put "killed" in "quotes" because his death certificate mysteriously never showed up anywhere. Hmmm.
[subtitle]
Charles Dawson
[/subtitle]
One of the greatest frauds in the history of science, Dawson didn't even get found out until after he died, meaning he had scammed the entire world of archaeology and paleontology for about 40 years. His discovery was hailed as one of the greatest finds of all time, so this wasn't some five and dime scam Dawson was running. He was a go hard or go home kind of guy who, if he'd lived a few years longer, would probably have tried to convince people he'd found a tribe of three breasted women deep in the Amazon and that he was now their king.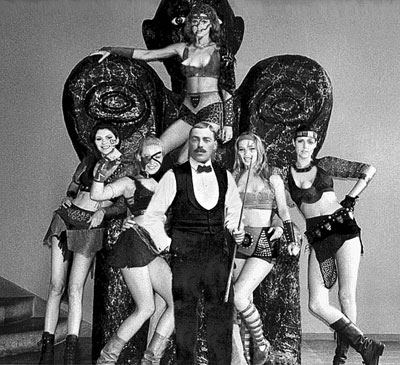 Originally a lawyer, meaning you can make an abundance of hilarious and outdated jokes about his integrity, Dawson got into collecting fossils and the like and even discovered the remains of a previously unknown mammal which was then named after him. He was elected a fellow of the Geological Society of London at the age of 21, which is like being chosen as the Nerd King of Nerd Mountain by a society of life long nerds when you yourself have only been a nerd for a short time.

Nerd Mountain.
Since discovering unknown mammals seemed to work out so well the first time, he just kept announcing more discoveries, despite the fact that he never technically found any. He was elected a fellow in the Society of Antiquaries and went on to study sea serpents and a new species of human. You'll be interested to know we haven't gotten to the "official" fraud part of his life yet.
Dawson's huge discovery was Piltdown Man. It was a skull found in a gravel pit in England supposedly belonging to a new kind of early human. It was the missing link. It was complete shit.
In 1912, Dawson's discovery shook the entire world of evolutionary biology. The skull had the cranial capacity of a modern human but the jaw of an ape, indicating our brains had developed well before we had adapted to new types of food. The reason Piltdown Man convinced scientists that this was true was because Dawson had fastened the jaw of an orangutan to a human skull and filed down the teeth. This hoax was so retarded that the scientific community embraced it. For 40 years.
In total, after it was noted that Dawson's fossil was some shit he made in his garage, researchers looked into the rest of discoveries and noted that he made up at least 38 of them. Dawson had even claimed to have found a second Piltdown Man but never provided any evidence of such before he died, so we're left to assume it was a chimp skull in a prehistoric unemployment line, indicating a link between apes and Lehman Brothers.