All of us will die some day. We think we'll start every article with that from now on, just to set the right tone. But death isn't all bad. Because in addition to ungrateful kids and a foul smell, you get to leave behind batshit insane requests that people pretty much have to honor.
Back in the '60s, Baur was the man who finally got sick of chips being all willy-nilly in big disorganized bags, and invented the Pringles tube we all know, love and store our weed in. A few weeks ago Mr. Baur captured a nation's attention and journalistic integrity when he made his family jam his remains into one of his pillars of delicious.
It's unclear if he wanted his remains to stay fresh longer than leading dead body or just wanted to render the slogan "Once you pop, you can't stop" creepy instead of vaguely obscene. But what we really want to know is if everybody in the food packaging industry does it that way? Is there some guy out there who had himself frozen into a Push Pop? Or compressed into a can of aerosol cheese?
Mark Gruenwald Gets Immortalized in Print (literally)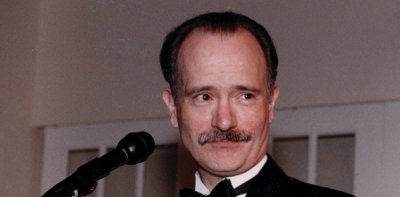 Mark Gruenwald was a writer and editor at Marvel Comics and did his most famous work on Captain America. His final request was to have his ashes mixed in with some ink and used to print the trade paperback version of Squadron Supreme.
Today, somewhere in the world, there are 4,000 copies of the book containing the remains of Mr. Gruenwald, making every comic book with a special edition holo-foil cover look pretty lame by comparison. So if you have a first run issue of Squadron Supreme that makes the room 20 degrees colder and causes the walls to weep blood, now you know why.