We want to take a moment to alert the public about some of the most egregious false advertising we've ever seen. We're talking of course about movies we put on our Netflix queue under the assumption they were porn, based on their grossly misleading titles.
What's even more insidious is that each film had scenes and lines of dialog that really got our hopes up that we were about to see some hardcore action. Here are a few of the movies we're naming in our upcoming lawsuit:
The lines that got our hopes up:
GARY
"Is it just me or does the jungle make you really, really horny?"

WARREN
"Asshole in one."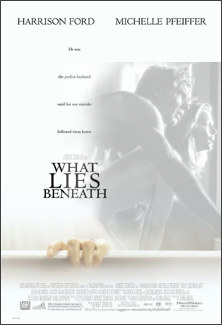 The lines that got our hopes up:
CLAIRE
"Pick up any dudes yet?"

JODY
"I have one in the trunk!"