You can say the world is shallow and vain these days, what with our fake tans and breast implants, but the truth is, we've always been that way.
In fact, when you see the lengths to which people used to go to make themselves look or smell a little better, it makes Botox look downright rational.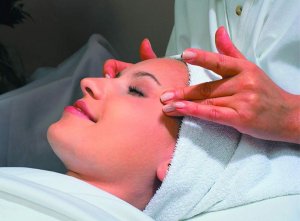 The Geisha facial is an ancient beauty secret so awesome, it's been brought back to the present so modern women can experience it. Experience what, you ask? Why, having the shit of a nightingale spackled on their face, of course.
Guanine is a chemical that does wonders for the complexion and poop is a wicked source of it (hence the word guano). How anyone discovered the value of a face smeared in bird poop is unclear, but apparently it's been around long enough that Japanese kabuki performers and Geisha used to swear by it. And now you too can pay about $180 to have a stranger put shit on your face on purpose. On purpose.
Naturally, bird shit isn't for everyone. So thank God for ingenuity, as some crafty lady named Diane Irons has assured everyone that kitty litter is pretty much the exact same stuff they'll put on your face at a regular spa. So really all you need to do to acquire the ingredients for the perfect complexion is train your pet bird to shit in the litter box.
Treating Bad Breath With Charcoal
Fresh breath is a valuable commodity. As any gum commercial will show you, it's the key to picking up women and not smelling like you just ate the ass out of a dead bear. These things are important. And not just to us, but to our ancestors.
While modern oral hygiene offers many wonderful things like toothpaste with stripes of other toothpaste in it and minty dental floss, back in the day they had to be a little more creative. Sure, fingers and twigs made great toothbrushes, but what was going to remove that colon smell from your food hole? Charcoal, of course.
Ancient Romans were some of the first to use charcoal while other cultures used burnt sticks to help reduce stank, and there is some precedent for that as it will filter odor. In the 1800s, when young ladies were looking to improve their own stink they borrowed this technique and adapted it to simply sucking or chewing lumps of charcoal, leaving them minty fresh and black-toothed.