The 25 Least Inspiring Military Operation Names
#10. Operation Rainbow
What Was It?
2004 Israeli incursion into Gaza Strip
Sounds Like:
The Israeli PR agency wanted this to be seen as a friendlier, happier incursion into the Gaza Strip.
#9. Operation Focus
What Was It?
Successful mission to find weapons cache in Iraq.
Sounds Like:
The last thing you want to hear the guy diffusing the bomb yell at himself.
#8. Operation Thundercat
What Was It?
Mission to disrupt Baghdad insurgency.
Sounds Like:
Cheap way of scoring laughs on a humor website, less effective way to convince people to risk their lives.
#7. Operation Exercise Unified Spirit
What Was It?
Biannual NATO operation trains international forces to work together.
Sounds Like:
It was named at a high school pep rally, and "Operation Good Hustle, Guys" was deemed too casual.
#6. Operation Safe Neighborhood
What Was It?
Mission to make markets safer for Iraqis.
Sounds Like:
Report of music being played too loud. Teenagers told to keep it down. Mission accomplished.
#5. Operation Punisher III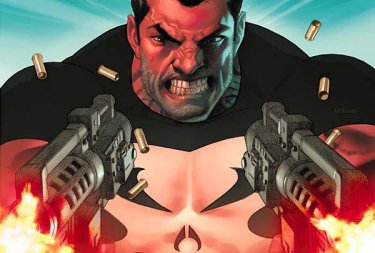 What Was It?
Counter of surge in Al Anbar province in Iraq.
Sounds Like:
Dolph Lundgren was too stoic and Thomas Jane just never sold us.
#4. Operation Woodshed
What Was It?
Iraqi mission killed 11 terrorists.
Sounds Like:
"Feel vaguely ill at ease about what we have in store for you, enemy."
#3. Operation Beaver Cage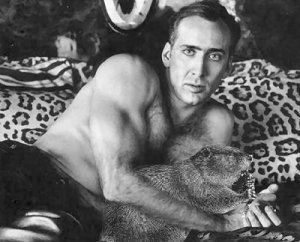 What Was It?
Swift Boat operation in Vietnam.
Sounds Like:
Ladies and gentleman, the results are in and we have a unanimous winner in the category of "military operation most likely to also be a porno catering to a vaguely frightening fringe fetish." However, the Swift Boat captains couldn't compete in the category of "most homoerotic mission name," which went to ...
#2. Operation Mustang Flex
What Was It?
Mission to deny insurgents sanctuary.
Sounds Like:
The fact that this is quite possibly the greatest name for a gay porn star ever concocted, and the implication of horse sex would have made this a shoo-in for "the most frightening name to think about in a sexual context that resists any other thought train" if it weren't for our winner ...
#1. Operation Grizzly Forced Entry
What Was It?
Who cares?
Sounds Like:
...
If you enjoyed that, check out our rundown of The World's 16 Least Inspiring Flags. And be sure to check out today's video which shows you what happens When Dramatic Reenactments Go Wrong. Or find out why Dan O'Brien should be your choice to replace his older brother Conan in about his latest column in which he refers to himself as the Jesus Christ of boning.