9 Words That Don't Mean What You Think
The English language is under assault by stupid people who use words they don't understand, and is defended by pompous asses who like to correct those people. We're not sure who to side with.
So, here are some words that you'll see used incorrectly on a daily basis, and a helpful guide as to just how big of a dick you'd have to be to correct people on it. We have also included many pictures of these words being read by women with large boobs.
Irregardless
People think it means:
Regardless.
Actually means:
Not a damned thing.
This is not a word. Now, we have no problem with making up words (if a particular scent can only be described as "fartalicious," we reserve the right to call it so). The problem with this one is "regardless" already means something isn't worth regard (that's why the "less" is there) so adding the "ir" to it means... it's worth regarding again? Who knows.
Should you care?
If there's ever a time to speak up, this is probably it. Mainly because this is one of those words used almost exclusively by people trying to sound smarter than they are. Remind them that when using fake words to at least try to use ones that have some kind of meaning, if they want to avoid unnecessary cockulance when speaking.
Dick Rating:
As in, "How big of a dick are you if you insist people use it the right way?"
Peruse
People think it means:
To skim over or browse something.
Actually means:
Almost the opposite of that.
Peruse means "to read with thoroughness or care." If you peruse a book, you leave no page unturned. This makes sense when you consider the Middle English per use, meaning "to wear out or use up." Unfortunately, if you "consider the Middle English" very often when speaking, you're probably not exactly the life of the party.
Should you care?
You could make the argument that the way people use it is so far off from the original meaning that it's worth fighting for, but there is almost no way to do it tactfully:
"What are you doing, Chris?"
"Oh, just perusing the report here before the meeting."
"Well you better GET OUT THE MICROSCOPE, RETARD! HA HA HA HA HA!!!"
So, perhaps the best thing is to just lead by example and start using the word correctly yourself. But, this can create its own problems:
"Hey Sharon, What's Chris doing?"
"Oh, he said he was perusing that new report."
"Then why is he hunched over it with his tongue out, re-reading the opening page for the ninth time?"
"Gosh, I don't know. I guess he must be clinically retarded."
Dick Rating: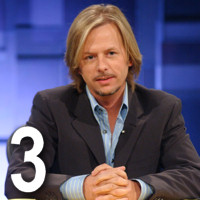 Ironic
People think it means:
Any kind of amusing coincidence.
Actually means:
An outcome that is the opposite of what you'd expect.
So, if a porn star moved to Virgin, Utah, that would be ironic. If the same porn star bought a house in Boner Knob, Montana that would not be ironic.
Should you care?
We realize this is a technical point. But, it's almost worth taking a stand because the word has been abused to the point that it can mean anything.
"She always said she wanted to marry a dentist! And then she married Bob, who is a dentist! Isn't that ironic?"
"I went on my cigarette break, but there was a No Smoking sign! Isn't that ironic?"
"I just pooped in your aquarium! Isn't that ironic?"
We have to draw the line somewhere, don't we?
Dick Rating:

Pristine
People think it means:
"Spotless" or "as good as new."
Actually means:
"Ancient, primeval; in a state virtually unchanged from the original."
It's therefore perfectly possible to have a pristine mountain of fossilized brontosaurus shit, but if you were to buff that mountain to a lustrous shine, it would no longer be pristine.
Should you care?
The meanings are close enough that correcting somebody sounds like grammar Nazi hair-splitting. That's a shame, because there were lots of words that mean "clean" but none that have the exact same meaning as "pristine."
If you use pristine correctly yourself, you probably won't land yourself in too much trouble, unless someone buys your "pristine" house on eBay without realizing that it's an authentic 14th century dung hovel complete with never-been-used plague rats.
Dick Rating: